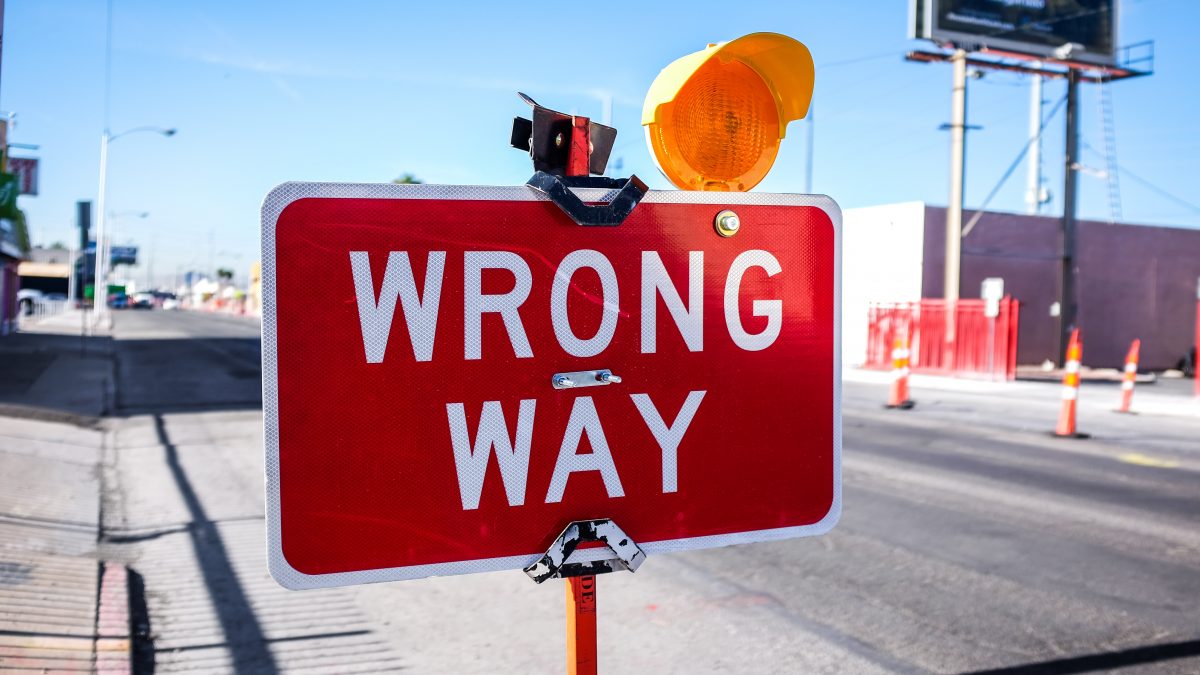 Common resume mistakes
One of the most critical parts of any job search is ensuring that your resume is up to the required standard.
A resume acts as a snapshot of your professional life, and it can take mere seconds for it to be discarded if it fails to impress the person reading it.
It is vital to be aware of what the key elements in a successful resume are, so that you can concentrate on honing your writing skills in these areas, before addressing other elements such as layout and design.
If you wish to hear back from prospective employers regarding your application, you need to make sure that these details are not neglected.
Common resume mistakes to avoid: 
Resume mistake 1: Spelling and grammar errors
Your resume is an opportunity to show prospective employers that you have the required language skills to be able to make a contribution to their business.
Spelling and grammar errors are the fastest way to have your application rejected.
Make use of a spellchecker, re-read your document carefully and ask someone else to read it as well.
Resume mistake 2: Writing too much
A concisely-written resume that is easy to follow will leave the reader wanting to know more about its author. By the same token, including irrelevant details and filling up space for the sake of it will lead the recruiter to think that your application lacks substance.
Try to keep your resume to no more than two to three pages, making sure to highlight your most relevant achievements and skills – ensuring these match the key selection criteria mentioned in the position description.
Resume mistake 3: Outdated information
It is important to keep your resume up to date. Your potential employer will want to see that you have kept your skills current and are ready to step straight into the role.
Tailor your resume to the particular position you are applying for, highlighting career achievements and any specialised skills, and remember to leave off anything which could be seen as irrelevant.
Resume mistake 4: Not being specific
When crafting your resume, it is important that you can succinctly express which areas of an organisation you were responsible for, the actions you took, and the measurable impacts that they had on the business.
If you are too vague about your role within a previous company, the person in charge of hiring may assume that you either haven't put much thought into your application or, worse, that you coasted through your time at a previous job.
 Resume mistake 5: Relying on clichés
While it is important to include keywords in your resume in order to pass through software-operated filtering systems, an over-reliance on buzzwords and clichés will inevitably be picked up by human recruiters once you make it onto a short list.
Being able to state your experience and abilities in your own words is a skill worth investing in.
 Resume mistake 6: Not using a professional format
It is an unfortunate fact of life that people who are charged with the hiring of staff look for what is wrong with a resume more than what is right with it.
They are usually inundated with so many applications for a position that they have time to glance only briefly at each one, seeking to eliminate enough candidates so that they can get things down to a more manageable level.
Recruiters will dismiss applications based upon seemingly arbitrary factors such as font choice, layout or because the author is seeming to be too creative.
Having your professional profile statement, key skills list, employment history and qualifications arranged in a professional-looking format is crucial to ensuring that you get shortlisted for an interview.
 Resume mistake 6: Not tailoring your resume
Sending out the same resume to every job you apply for may seem to improve your chances mathematically, but unless the skills and experience you have listed accurately match those on the job advertisement it will almost certainly be a waste of time sending it out at all.
Instead, take the time to analyse the selection criteria and see how it mirrors your own work history. Then structure your resume so that it highlights the skills you have that are the most relevant to the position on offer.
Become aware of these common resume mistakes:
Being aware of these common resume mistakes, and having the knowledge and skills to correct them, will greatly increase your chances of securing that much sought after interview.
Learn more:
Check out the free ACECIS careers course (you can register for it on this page) for more information on how to structure your resume. There's even a template that you can use which shows you the right structure.
You can also contact us for a resume assessment. We're happy to give you a few pointers on how to make your resume better.
Good luck with your job search!
Careers Team, Career Success Australia