How To Find A Job In Australia?
Tactics you employ to get jobs in Australia are different to what you'd use in other countries like England, China, India or America. Because of this, it's important to know what goes into a successful Australian job search strategy.
It's easy to become stuck in a rut in your online job search, and just as easy to start to lose hope of finding work. Searching for a job online can be soul-crushing, with page after page of job advertisements, minimal response to applications and a never-ending list of rejections. By following a few simple techniques, you can dramatically increase your chances of finding a job in Australia. 
How to find a job in Australia: Investigate opportunities
Ideally, before migrating, you should investigate what the job market is like for your particular field. Australia is a vast country, and a place where IT/mining/mechanical engineering applicants (for example) may not be in high demand in one state, but in demand in another.
Job sites like SEEK are a useful resource here, as you'll be able to see which cities have the most openings in your field.
You'll need to spend hours on SEEK looking at the different job vacancies by cities to see where there are more jobs. For example:
Construction in Melbourne is strong at the moment (good for civil engineering and construction management) – whereas mining in Western Australia is quiet
Financial services are generally softening – however, there are more opportunities in Sydney
Tasmania is looking to attract more skilled migrants, so competition with local candidates could be less there
It's also a good idea to start building links with recruiters. Check out the course of our free careers (register on the Career Success Australia homepage) for more information on how to do this.
How to find a job in Australia: Gain local experience  
One of the main things that Australian recruiters and hiring managers will do is look at where your professional experience took place and how long you worked there.
If you have ten years of experience overseas, this may be enough to impress them. However, we've worked with job seekers with over 10 years' experience from India, the Middle East and Malaysia who have struggled to break through to get a job in Australia.
Hiring managers are drawn to candidates who have local experience. Unfair – but true.
Local experience shows them that you're competent in the Australian workplace. If you're a recent graduate, have little or no Australian experience or have an employment gap, an internship will help you overcome these issues.
How to find a job in Australia: Build a prospective company/employer list
This is where you start getting pro-active – don't just wait for opportunities to appear on sites like SEEK or My Career, actively look for companies that you want to work for and target them.
To do this, start by setting up a Microsoft Excel spreadsheet with the following columns:
a.      Company name
b.      Address
c.      Contact person
d.      Title i.e. HR Manager or IT Services Manager
e.      Email (contact person's email)
f.       Company website
g.      Comments (this is where you state why you're contacting them, as well as all the actions that have taken place, i.e. 'sent email 10/09/2015'; 'telephone conversation with HR Manager saying no vacancies' or 'received an email back saying to send Resume on 13/09/15'.)
To find relevant companies, we recommend three sources:
a.      Yellow pages (good for finding companies in the city you're targeting)
b.      Google (good for finding the contact person's email address)
c.      LinkedIn (good for finding contact people in your industry who you can contact about vacancies and openings)
How to find a job in Australia: I have my target companies, what's next?
Now that you have your list of target companies, you need to find the key decision-maker within each company. This can be someone from HR, a Director or GM or head of a department i.e. Civil Engineering Manager. Use LinkedIn to see if you have any common connections and then try to get an introduction. Connect with them and find their email and write to them directly.
If you do this with 50 potential 'targets' you may end up getting a job interview with one or two! That's a fantastic result. Far better than lodging 100 applications through SEEK with no results.
Networking is huge in Australia. When it comes to finding a job here, often it's a matter of who you know. People in your networks might recommend a company that's hiring, recommend you to a hiring manager, or even directly offer you a job.
LinkedIn is the best way to find people in Australian companies!
That's where you can find thousands of potential hiring managers and recruiters. It's the most effective tool to network with key decision-makers who may be looking for someone with your skills and experience. You can't just approach people on LinkedIn and ask if they have vacancies – you need to build trust. You need to build a relationship.
Now, once you've found the right people to contact, you need to find their email addresses.
Why can't I simply connect with them on LinkedIn and send them an email there? Do I really need their email address?
For starters, there's no guarantee they will accept your LinkedIn invitation message. Even if they do accept, there's no guarantee they will read your LinkedIn email.
Contacting someone via their work email is the best as they are likely to be checking it five times a day. If you send them an email that shows how you can solve a problem they have, they are likely to respond back asking you for an interview.
One of our Career Coaching clients, Amy, recently tried this approach and was called for an interview within 30 minutes of sending the targeted email to the Project Manager of a national construction company.
To learn how to find a job in Australia through this direct approach please get in touch.
How to find a job in Australia: Know what to say when you make contact
Before your contact gets to your Cover Letter and Resumes, the first thing they will see is your email. This message is make or break – if you don't capture their interest here, they won't bother looking at your attached Resume.
The email has to be brief and specific giving a quick indication about your experience, your qualification(s) and planting the idea of how you could assist the company. You also want them to appreciate your offer – phrases such as "getting in touch to see if there's a way that I can help you" accomplish this, and to make sure your message gets to the right person – "feel free to pass my details on".
We help all our clients customise each email in our 6 Week Career Coaching Program.
How to find a job in Australia: Create an eye-catching Resume
So you've sent your introduction email giving the reader a snapshot of your background, and telling them how you might be able to solve some of their problems and add a spark to their business. Now you want to entice them to open the Resume attached to your email.
If your Resume doesn't highlight your skills and experiences in 10 seconds, they will most likely hit 'delete' on your email, so having a powerful Resume is vital. Have a look at these posts on how to write a Resume for the Australian job market:
What's wrong with my resume?
Resume writing in Australia – Expert tips
Moreover, many people submit the same Resume and Cover Letter for every application they submit, and they don't have much success.
Australian recruiters and hiring managers will be searching for candidates who match the very specific requirements of the role.
Few jobs in Australia have openings that are the same, so what works for one application may not work for another. Make sure to read through the job description carefully, addressing what it needs using strong examples.
You can also check out our Resume Masterclass for skilled migrants here and international students here.
Key things to remember:
Look around Australia to see where your field is most in demand
Get local experience as soon as possible – an internship in your field is useful for this
Make connections, both professionally and personally – using LinkedIn
Search for jobs in different places – don't just limit yourself to SEEK, etc.
Every Resume and Cover Letter should be adapted to suit the role you're applying for
If you have any questions about finding a job and how we can help, please don't hesitate to get in touch so we can work towards your goal.
We wish you all the best in your job search!
Careers Team, Career Success Australia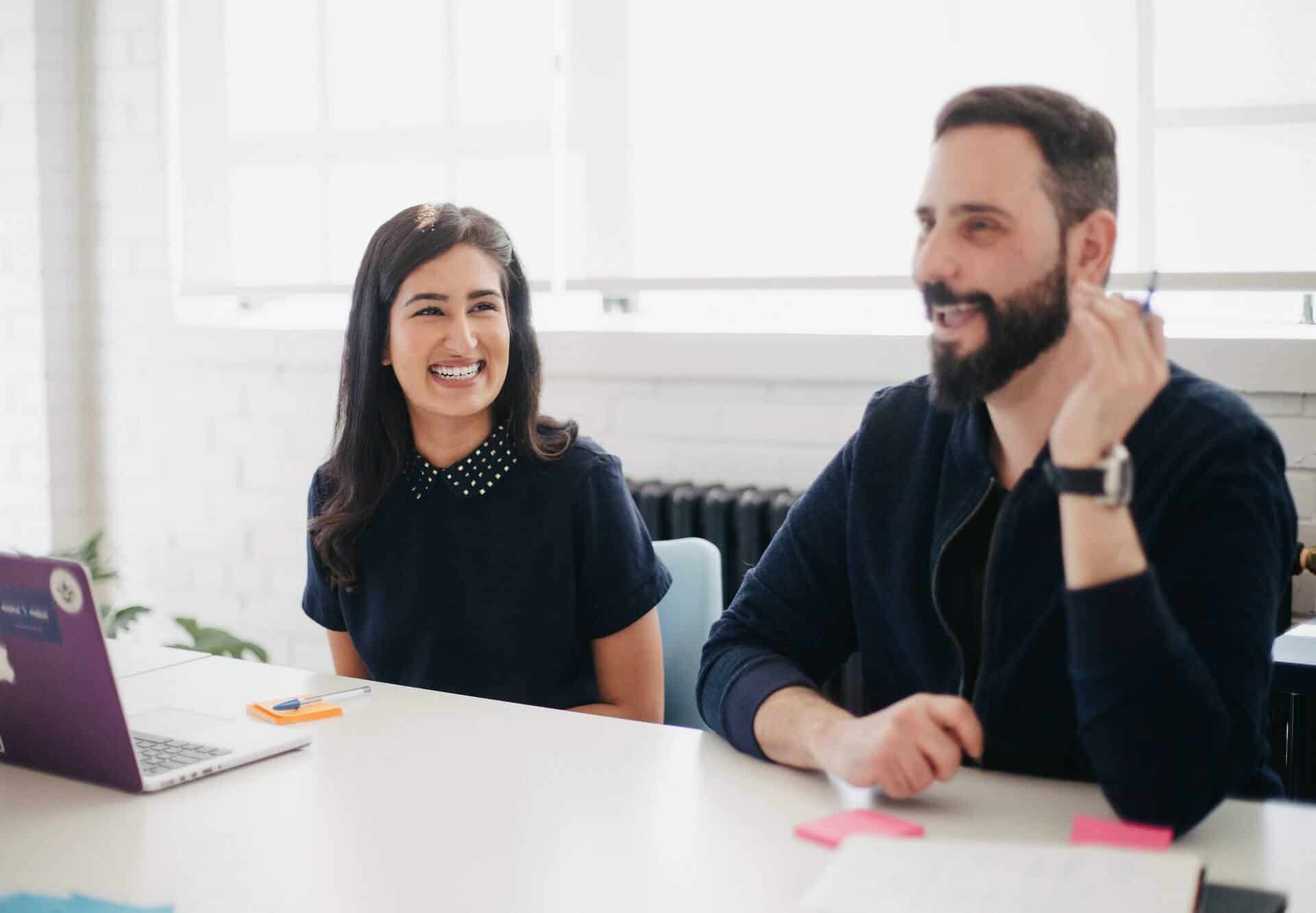 Our Career Counsellors have helped more than

3000+

Job seekers to get their Dream Job in Australia.
Get your Free Careers Assessment & Consultation Now.