Information Technology / IT Internships!
IT Internships Available in
Sydney | Melbourne | Perth | Brisbane | Adelaide | Darwin | Gold Coast | Canberra | Hobart
Want a job in IT? IT Internships / Information Technology Internships give you real-world IT experience that can boost your IT Career in Australia!
Create your Outstanding Career in Information Technology with the IT Internship Program Today!
Career Success Australia is one of the largest and Victorian government-recommended IT Career Coaching & IT Internships providers in Australia, with offices in Melbourne and Sydney. We have helped 1000+ IT students and graduates start amazing careers in Information Technology in Australia.
How will the IT Internships Program get you hired in Information Technology 3x Faster?
Getting a job in IT is tough when you don't have hands-on IT experience. IT companies want Job-ready IT graduates with IT Internships experience. 
The IT Internships Program in Melbourne, Sydney, Brisbane, Adelaide & Perth has helped thousands of IT Interns like you to get high-paying IT careers in Australia.
The IT Internships Program includes:
12 weeks of practical IT Internship experience with real-world IT companies 

IT Career Training to boost your job prospects

Mentoring from senior IT professionals

Competitive edge needed to secure employment in IT
Popular  Types of

IT Internships

Internships for IT Graduates
Current

IT Internships

 Available
Our IT Internships Host Company Partners regularly advertise their IT Internships programs with us each week. See below for the latest IT Internships in Sydney, Melbourne, Perth, Brisbane, Adelaide, Darwin, Gold Coast, Canberra, and Hobart. An Internship in Information Technology gives you practical industry experience and enhances your job prospects. 
Learn the hottest in-demand IT skills on your IT Internship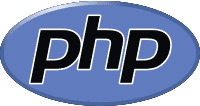 What's Included

in the IT Internships Program
Are You Eligible

for an
IT Internship?
INTERNATIONAL STUDENTS WITH WORK VISA
STUDENTS WITH BRIDGING VISA
AVAILABILITY FOR 3-4 DAYS A WEEK
IT Internship Program work?
First, we create your brand new IT Resume and LinkedIn profile and prepare you for your IT Internship interview.
After your IT Internships Preparation, we contact suitable IT companies and arrange your IT Internship interview.
After your interview, if you and the host company are happy to proceed, you start your IT Internship!
Above all, we continue to support you throughout your placement to ensure you are progressing.
If you don't get a job with your host company, we can certainly help you gain employment through our Career Coaching Program.
Our IT Internships


Success

Stories
I couldn't get a job for 2 years after my degree at La Trobe Uni – so I joined Career Success Australia for an internship. After three months the host company offered me a full-time position. I can't explain the feeling to finally get a job in my field.
Poornima
IT Analyst / Melbourne
I met 3 career coaches and Naren was the best by far. He was kind and took a clinical approach to get a job. His methods worked and helped me to get multiple interviews. I got my first job with him, and now I have a new job offer too!
Jacob
Data Analyst / Melbourne
If you're stuck at sourcing an internship or a job, I'd highly recommend CSA over other career coaches. I ended up getting a job at the company I was interning. I believe mine is a motivating situation, a three month internship converted to a job in just two months. The idea is, Naren and team has great resources, techniques and strategies at their disposal to source an internship.
Suba Rajendran
IT Consultant / Melbourne
I was worried about getting a job after moving from the US and India even though I had the global experience. For months I tried on my own with no interviews. Then after Naren and his team fixed my resume I started to get results and finally a dream job in my domain at a senior level in IT. I'm really glad to have met Career Success Australia and to have their guidance.
Vidya
IT Project Manager / Sydney