Fast-Track Your Career with an Information Technology (IT) Internship!
Keen to get Hired by Australia's Top IT companies? IT Internships/ Information Technology Internships give you real-world IT experience that can boost your IT Career in Australia!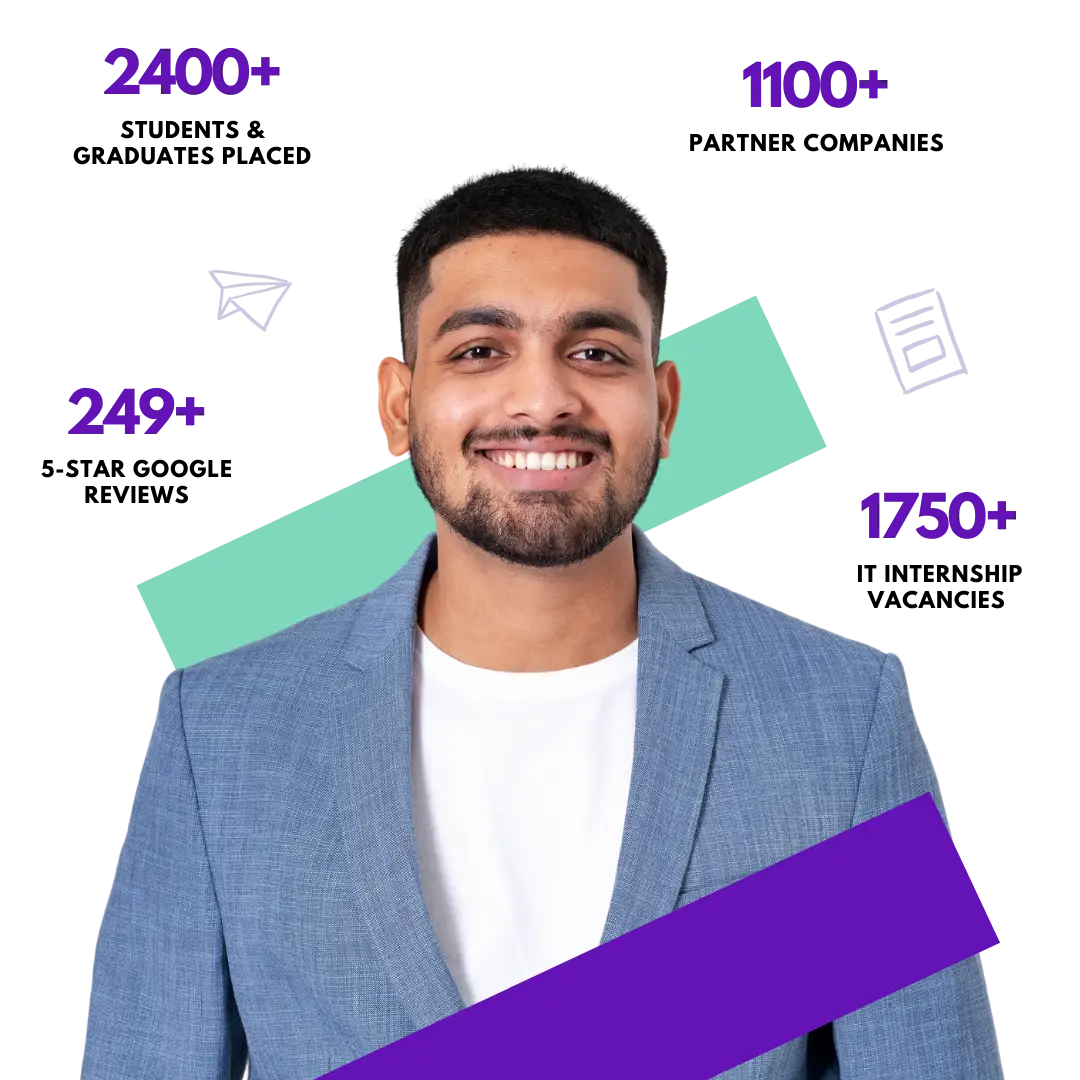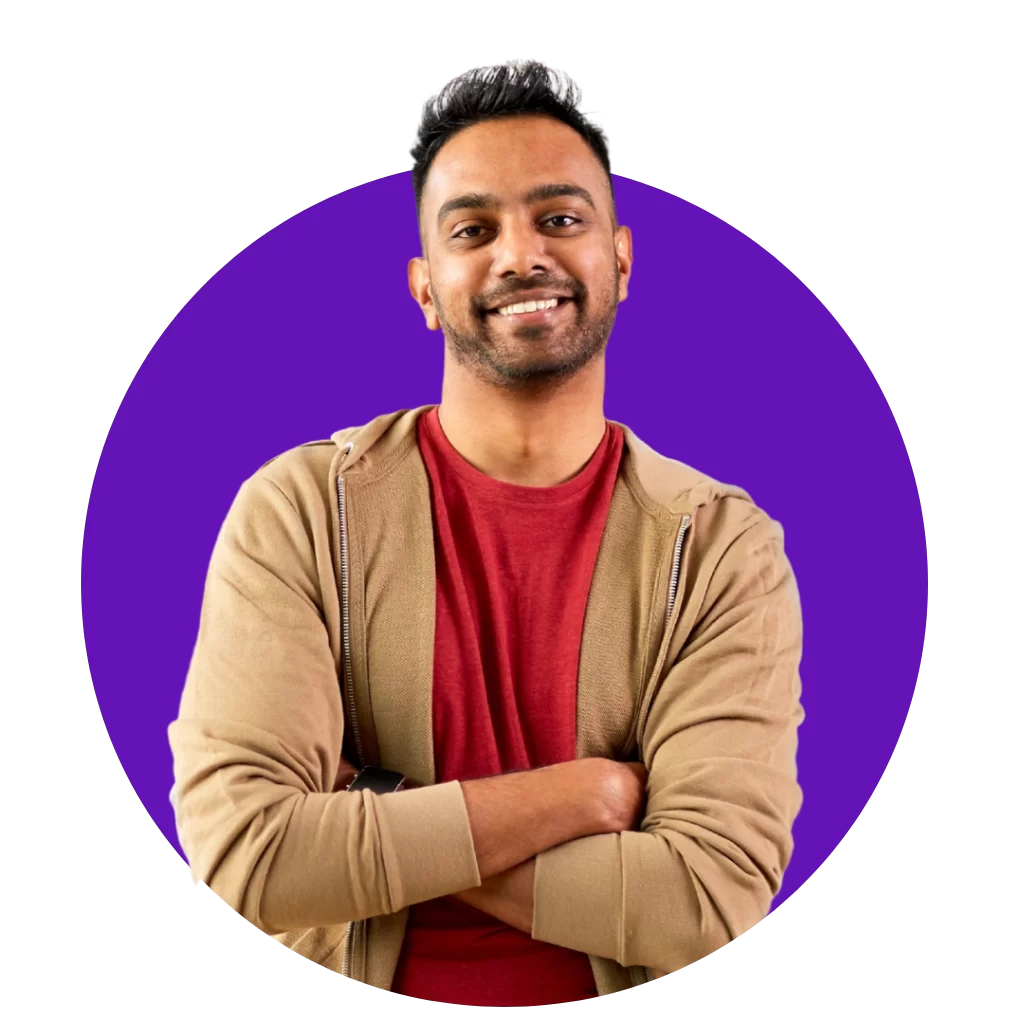 Kick-Start Your Exciting IT Career with
An Information Technology Internship Program today!
Career Success Australia is one of the best Information Technology Internships and Career Coaching providers in Australia. Our IT Internship Program has helped more than 2,000 IT students and graduates start amazing careers in Information Technology in Australia. Our Career Consultants can help you secure your dream IT Job today.
Looking for Jobs in Information Technology?
Our IT Internships get you Hired 3x Faster!
Getting a job in IT is tough when you lack practical IT industry experience. The Top IT companies want Job-Ready IT graduates with excellent technical IT skills and IT internship experience.
The IT Internships Program in Melbourne, Sydney, Canberra, Brisbane, Adelaide, Gold Coast, Hobart, Darwin & Perth has helped thousands of IT students and graduates secure excellent jobs in Information Technology. You can be next!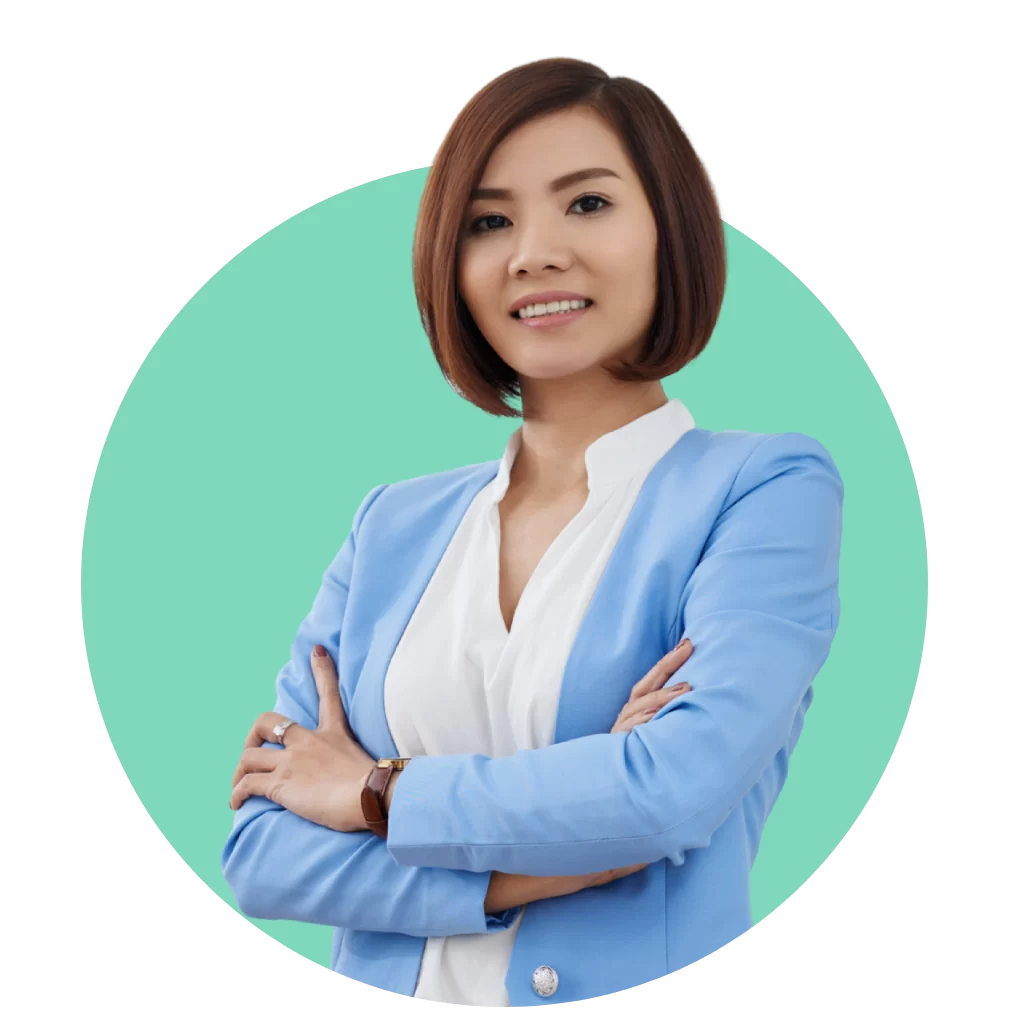 Our IT Internships Program Includes: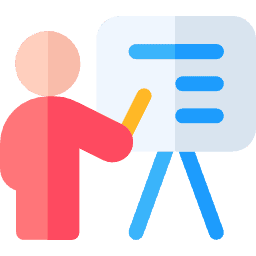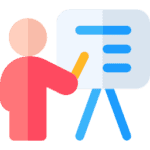 Get 12 weeks of professional experience working as an IT Intern in your chosen field of IT with the Top technology companies in Australia.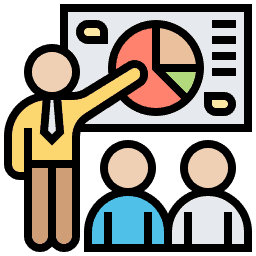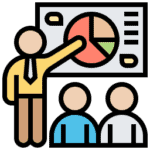 Our career training will enhance your IT Resume, Cover Letter and LinkedIn profile which will help you to secure more IT job interviews.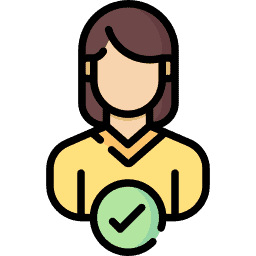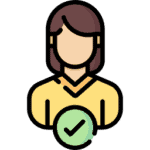 Receive high-quality mentoring from Senior IT professionals working with Australia's best technology firms. As an IT intern, you have a 92% chance of finding employment in the IT industry with your host company.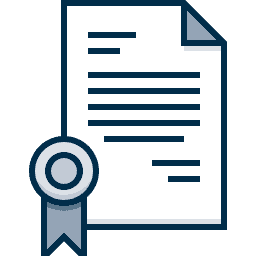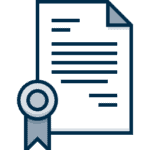 Get hands-on, technical experience as an IT Intern in areas like Software Development, Business & Data Analysis, IT Support, IT Security, Networking, Software Testing, Cloud Engineering, and IT Project Management.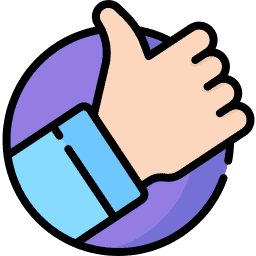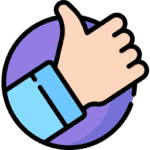 Gain 12 weeks of essential experience in a range of areas in the IT Industry, job references, and the confidence to secure high-paying graduate jobs in IT faster than the competition!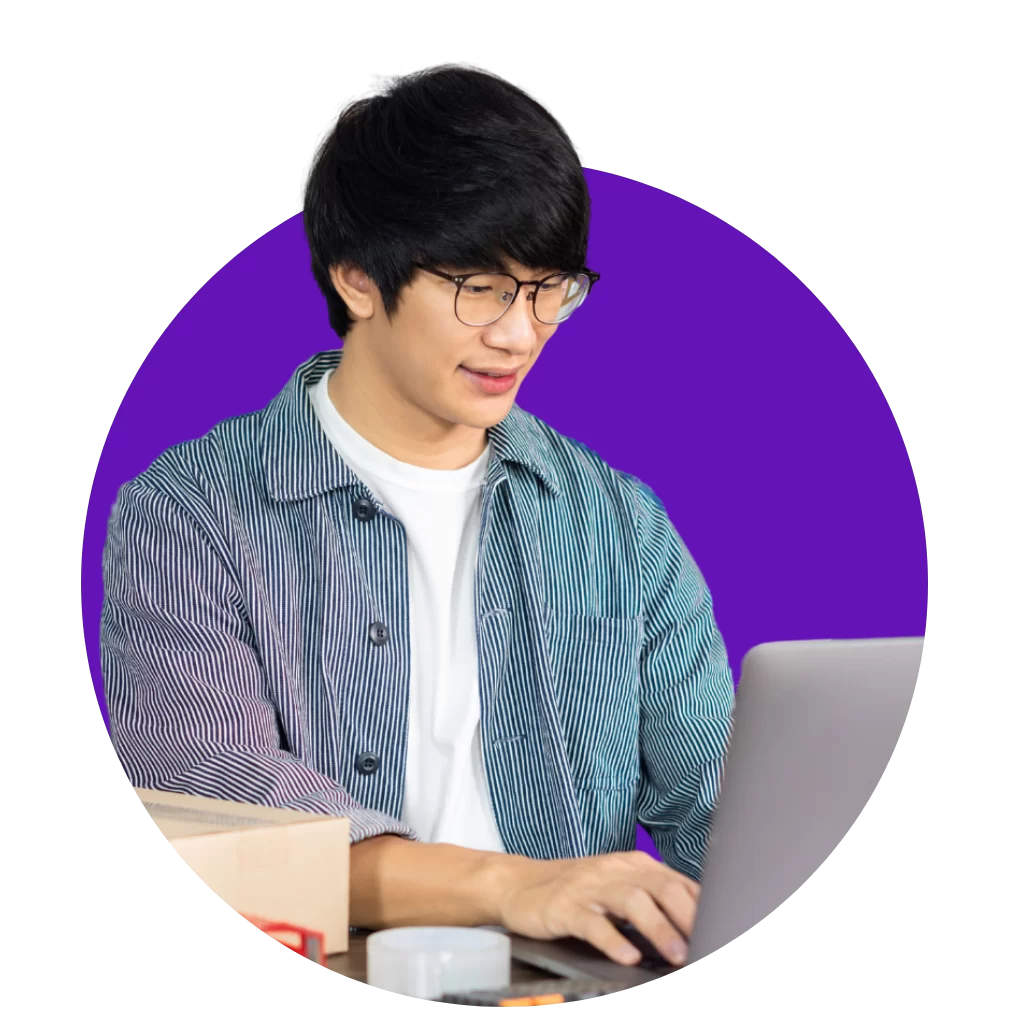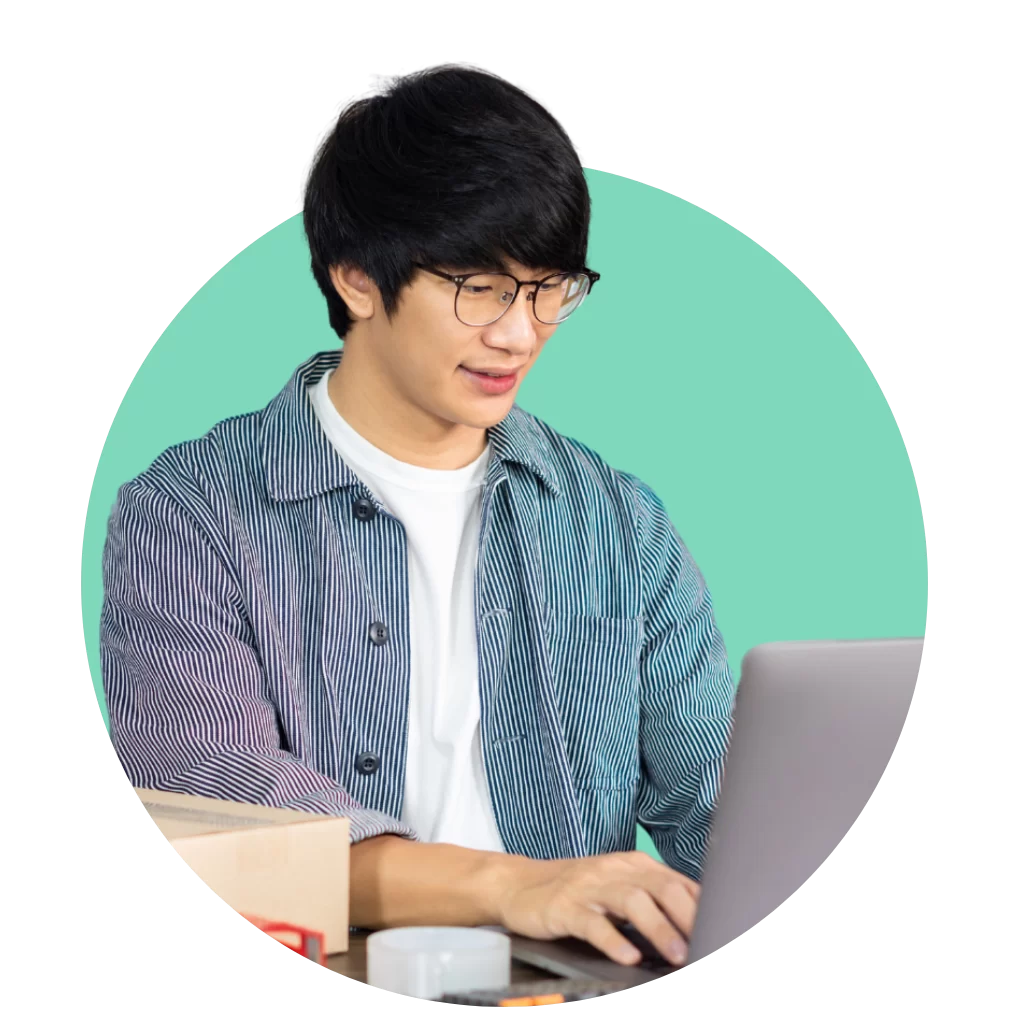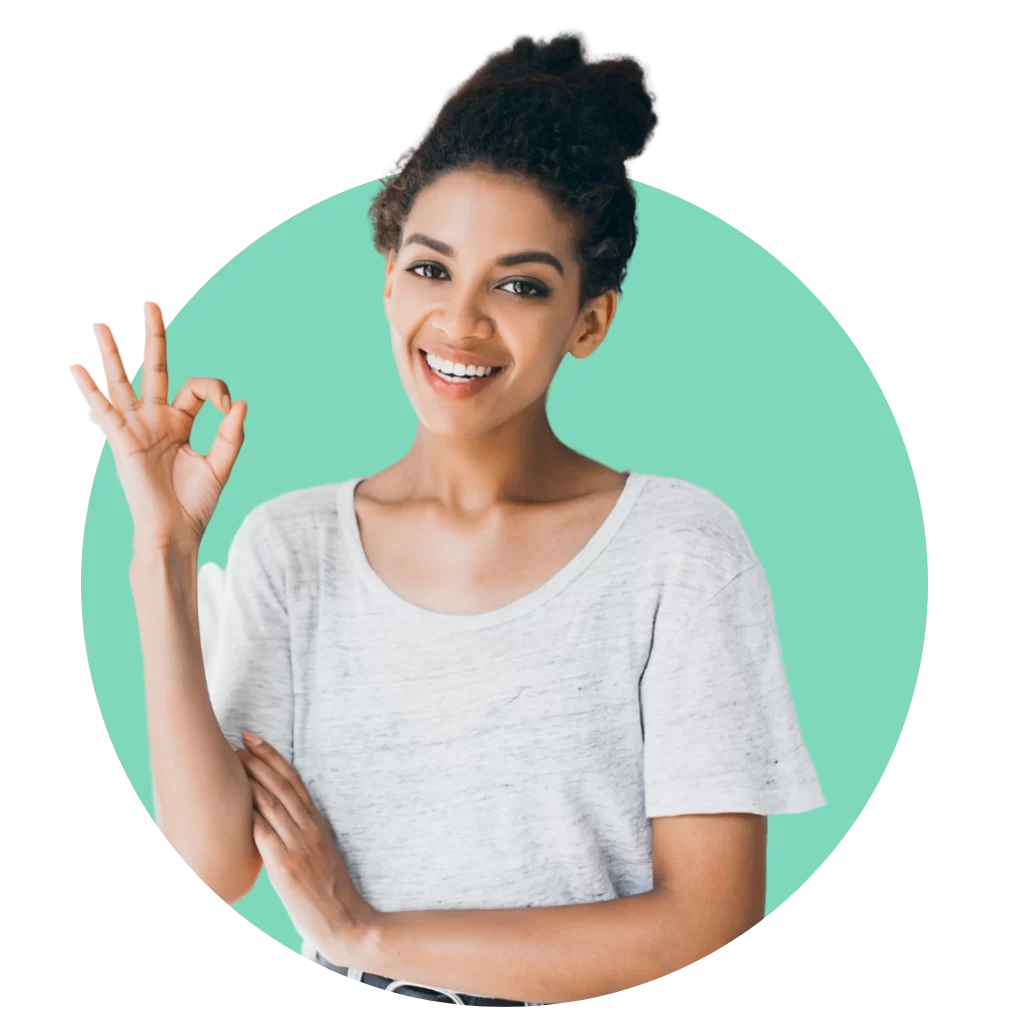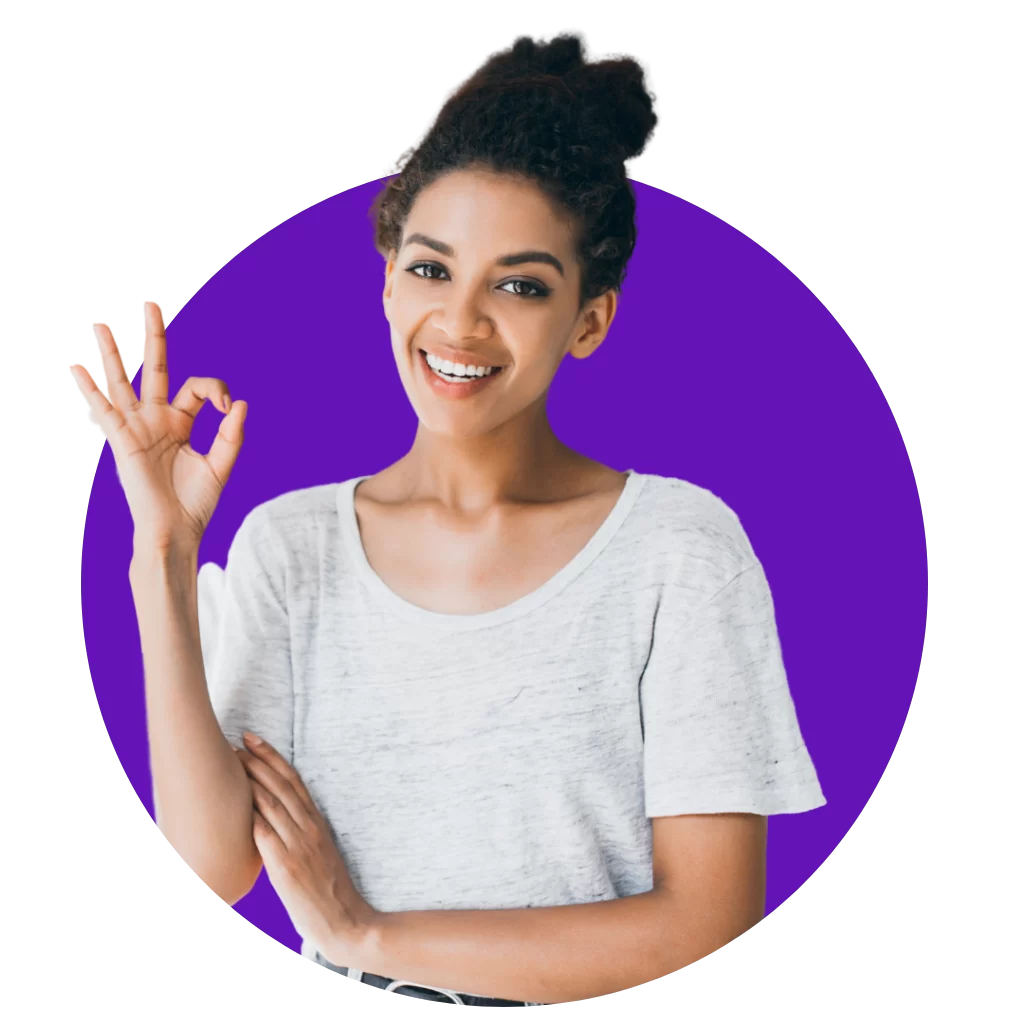 Internships and Jobs in Information Technology!
Join a fast-growing IT company leading the way with exciting application projects. This exciting 12-week Internship in Information Technology is perfect for aspiring software testers and QA Engineers seeking industry experience. As part of an experienced and hard-working team, you'll be learning how to manage projects, consolidate test results and perform manual and automation testing activities.
Consolidating test results using tracking systems like Jira

Writing certification reports for the Lead Test Engineer to review

Supporting IT projects by performing manual and automation testing activities

Using manual and automation tools like Selenium to deliver high-quality web application testing activities

How to collaborate with software engineers and developers, business analysts and offshore teams

How to manage testing activities using JIRA

Skills in Selenium for Automation Testing

How to conduct User Acceptance Testing on key IT Internship projects

How to write test cases and develop test plans

How to perform defect tracking
Upon completing this valuable 12-week IT Internships Program, you will be armed with the experience you need to secure your dream job as a Software Tester, QA Engineer or Test Analyst. The IT industry is booming, so this Internship in the IT field is a fantastic career choice! Internships in this field of Information Technology are available in Melbourne, Sydney, Brisbane, Perth, Adelaide, Canberra, Darwin and Gold Coast. Click the button below to learn more.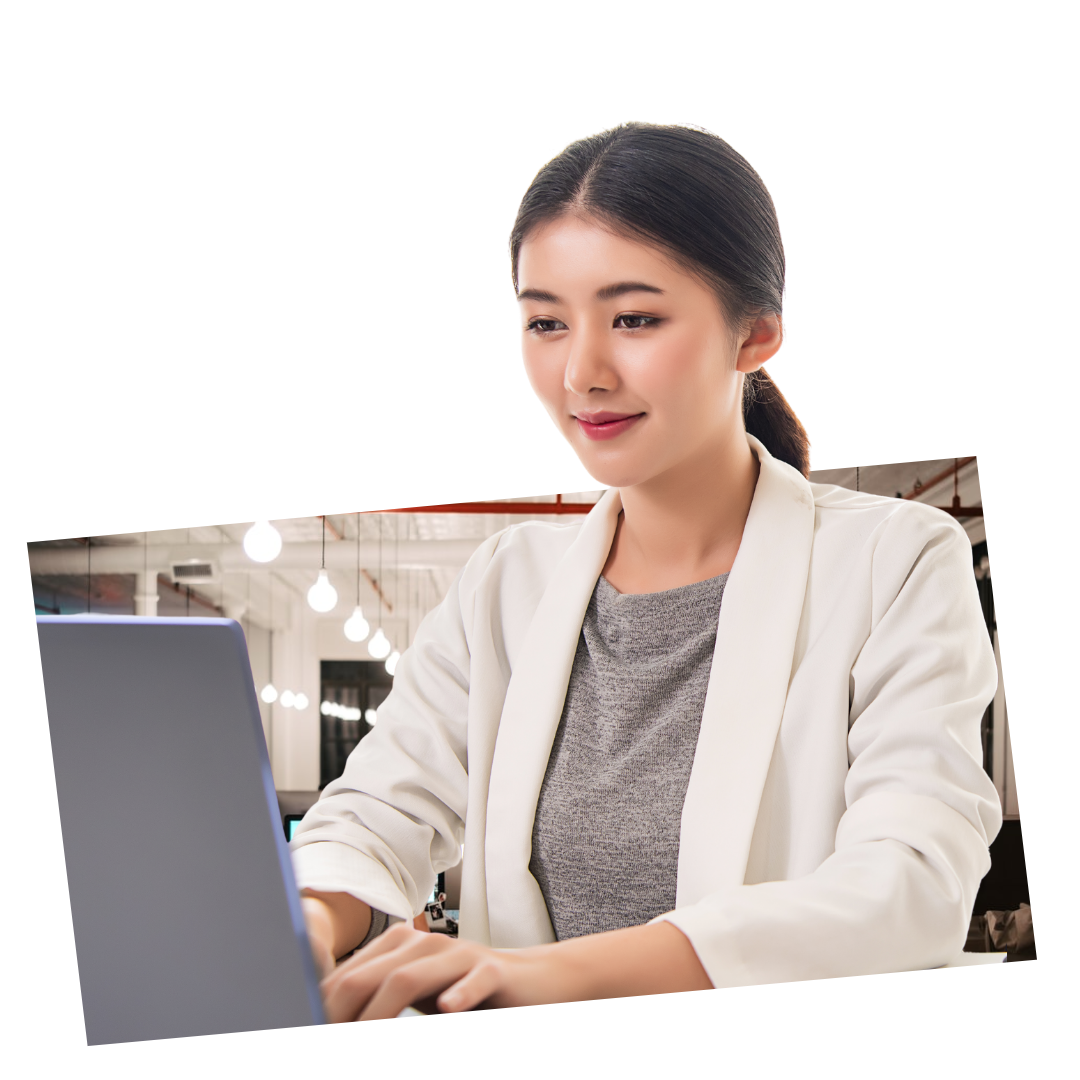 Software Development Careers
Do you love all things programming? We've got just the IT Internship opportunity for you! As an IT Intern, you'll get hands-on experience learning multiple programming languages. You'll work closely with business analysts and clients to prepare technical specifications and gather requirements, while building applications with the latest technology.
Supporting full-stack development activities including programming and testing

Conducting database development using SQL

Creating front-end design using HTML, CSS and JavaScript

Working with Business Analysts and clients to gather requirements and prepare technical specifications

Building robust web applications using the latest technology stacks including Angular
Skills in using the latest technologies including ReactJS

How to work in a dynamic team where you will get hands-on experience across the full SDLC

An insight into product testing using Automation techniques

How to build robust applications integrating with cloud technology such as AWS and Azure
This exciting 3-month IT Internship in this field of IT is perfect for aspiring IT students and graduates who want to pursue careers in Software Engineering, Software Development or Web Development. If you want to gain industry experience in this booming field of IT, this IT Internship is the right choice for you! You can complete this valuable IT Internship opportunity in Melbourne, Sydney, Brisbane, Perth, Adelaide, Canberra, Darwin and Gold Coast. Click the button below to learn more.
Web Development & Design Careers
Join a fast-growing Information Technology company currently engaged in more than 20 IT & Web projects! An Internship in this particular field of IT is perfect for aspiring students and graduates who want to launch their IT career in Australia. As an IT Intern, you will enhance your skills in front-end and back-end development technology such as CSS and DBMS, and different programming languages such as Python, Ruby and PHP.
Developing websites using the latest technology stack, including front and back-end development


Liaising with web designers to determine the layout and design of the website

Creating code from scratch or customising WordPress themes

Managing and maintaining the functions and applications of existing websites

Correcting problems identified by testing or user feedback

Analysing website content and graphics to ensure user needs are met
A deep understanding of software such as HTML, CSS and Javascript.

Knowledge of website interfaces and website standards

How to develop databases and API's for existing web platforms

Experience using both front-end and back-end development technology

A deep understanding of site functionality, website applications and website security measures
Upon completion of this rewarding 3-month IT Internships Program, you have the skills and experience you need to pursue an exciting career in IT as a Web Developer, Full-Stack Developer and Digital Designer. This particular field in IT is primed for strong growth, so an IT Internship in this field is a smart choice! Information Technology internships in this stream of IT offer tremendous flexibility and can be completed remotely or in Sydney, Melbourne, Brisbane, Perth, Adelaide, Canberra, Darwin or Gold Coast. Click the button below to learn more.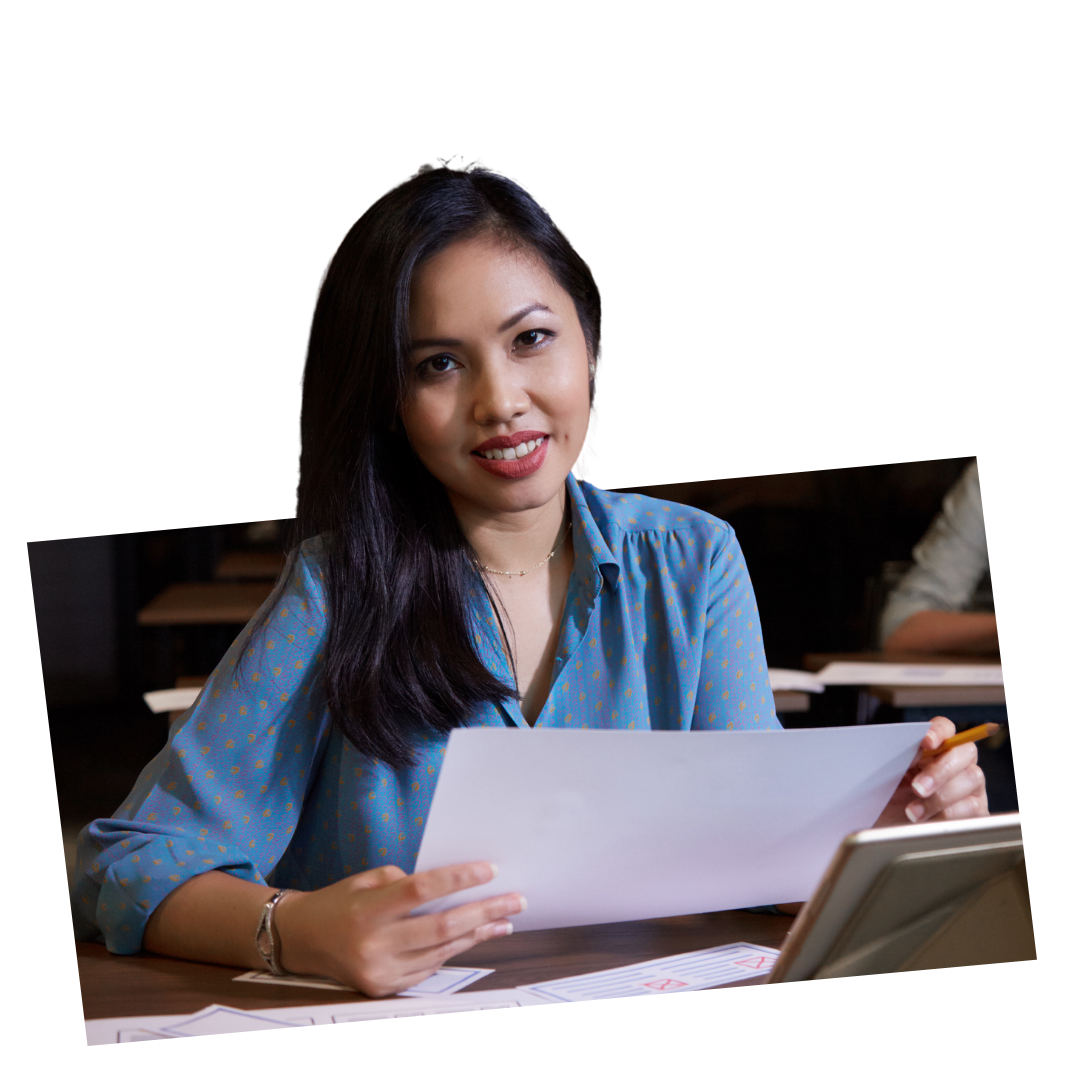 Passionate about user experience and design? Then get on board with this exciting IT Internship where you'll get to work on real projects with real clients. In this 12-week Internship in IT, you'll get to put your strategic thinking skills to good use by creating user-centred design for app development and web development projects. You will also gain hands-on experience in Adobe XD and tools such as Figma on the IT Internships program.
Conducting user/site research for new design projects for clients

Auditing content and mocking up content in prototypes


Using Adobe XD and Figma to create design prototypes

Creating sitemaps, wireframes, and information design documents for the Design Manager

How to solve usability and design issues in a team environment

How to create apps and web interfaces using Adobe XD and Figma

How to conduct user-centric research and prototype designs for mobile and web applications


Real-world design experience to add to your portfolio

Front-end design principles as well as integrating design theory into practice
After completing this exciting 12-week IT Internships Program, you will have gained the right experience to pursue a career in User Experience Design, Web Design and Mobile Application Design. This Internship in the IT field is an excellent career choice for aspiring IT students and graduates! You can complete your IT Internship across all major cities in Australia. This includes IT Internships in Sydney, Melbourne, Brisbane, Perth, Adelaide, Canberra, Darwin and Gold Coast. Click the button below to book your free consultation.
An IT Internship in this sector will see you working with small to medium IT firms who are looking for Information Technology Interns to support projects using a range of tools and software like Python, Machine Learning and AI. This IT Internship will also help you develop important skills in data extraction, data cleaning, data visualisation, data wrangling and predictive analysis.

Performing data migration and analysis

Preparing concise visualisations and reports on customer data, business processes and market economics

Conducting statistical modelling using R and Python

Using data science techniques to perform data extraction, cleaning and wrangling

Presenting data using PowerBI and Tableau to highlight trends and findings
AWS integration for large-scale projects

Skills in using software such as PowerBI, SQL and Tableau

Statistical programming languages such as R and Python
After you complete your 3-month IT Internships Program, you will have the industry experience you need to pursue your career in IT! An Internship in this field of IT is perfect if you want to work in Data Visualisation, Data Science or Quantitative Analysis. This exciting IT Internship can be undertaken in Melbourne, Sydney, Brisbane, Perth, Adelaide, Canberra, Darwin and Gold Coast. Click the button below to learn more.
Join an innovative Information Technology company leading the way with exciting new projects! This particular IT Internship Program will see you working with a friendly, hard-working team for 12 weeks, developing your skills in gathering and analysing data, creating documentation, process mapping and testing to meet the needs of clients. This includes building your skills in software such as Jira, SQL, Tableau and Confluence.
Designing and developing strategies to meet the technical requirements of the client


Using data gathering and analysis to identify problems in business processes with contemporary BPM solutions

Improving business processes and systems through technological solutions

Planning and preparing technical documentation

Preventing and correcting defects to enhance the value of processes and systems
How to critically analyse data to improve business processes and systems

Skills using Microsoft Access, SQL, Google Analytics and Tableau

How to communicate analysis reports to stakeholders and colleagues

Experience in software such as Jira and Confluence
When you complete your 12-week IT Internship, you will have all the practical skills and experience needed to launch your career in Business Intelligence Analysis, Security Analysis or Process Analysis. This IT Internship is perfect for aspiring IT students and graduates looking to gain valuable industry experience! IT Students and Graduates can complete their IT Internships in this stream of IT across Australia's major cities. This includes IT Internship programs in Melbourne, Sydney, Brisbane, Perth, Adelaide, Canberra, Darwin and Gold Coast.
IT professionals are in hot demand, especially at the graduate and junior level. An IT Internship is a great way to kick-start your career. Join one of Australia's top IT Managed Services companies as an IT Intern and gain hands-on experience in software/hardware upgrades, Windows Server, ITIL, and virtualisation. During this IT Internship, you will be providing assistance and support to your clients to make sure all IT infrastructure and network systems run smoothly.
Maintaining IT infrastructure, network systems, as well as hardware and software applications

Ensuring optimal performance of the network and cloud-based applications for 100 – 200 users

Providing technical assistance with hardware and software to all end-users on site

Logging bugs and enhancement requests in systems like Remedy

Resolving IT issues via phone, in person, and electronically

Installing and configuring Windows Server, setting up Active Directory, and helping clients with systems issues
How to resolve technical issues for clients in a timely manner

Skills in installing and configuring Windows Server

How to troubleshoot Office 365 and Windows 10 software issues

Setting up and optimising Active Directory


The ITIL framework

Virtualisation and how to provide network support
Upon completion of this valuable 12-week IT Internships Program, you will be well-placed for an exciting career as a Desktop Support Analyst, L1 Support Technician or Helpdesk Engineer. With strong growth predicted for technical support analysts, this Internship in the IT field is an excellent career choice! IT Internships can be secured across all major cities in Melbourne, Sydney, Brisbane, Perth, Adelaide, Canberra, Darwin and Gold Coast. Click the button below to learn more.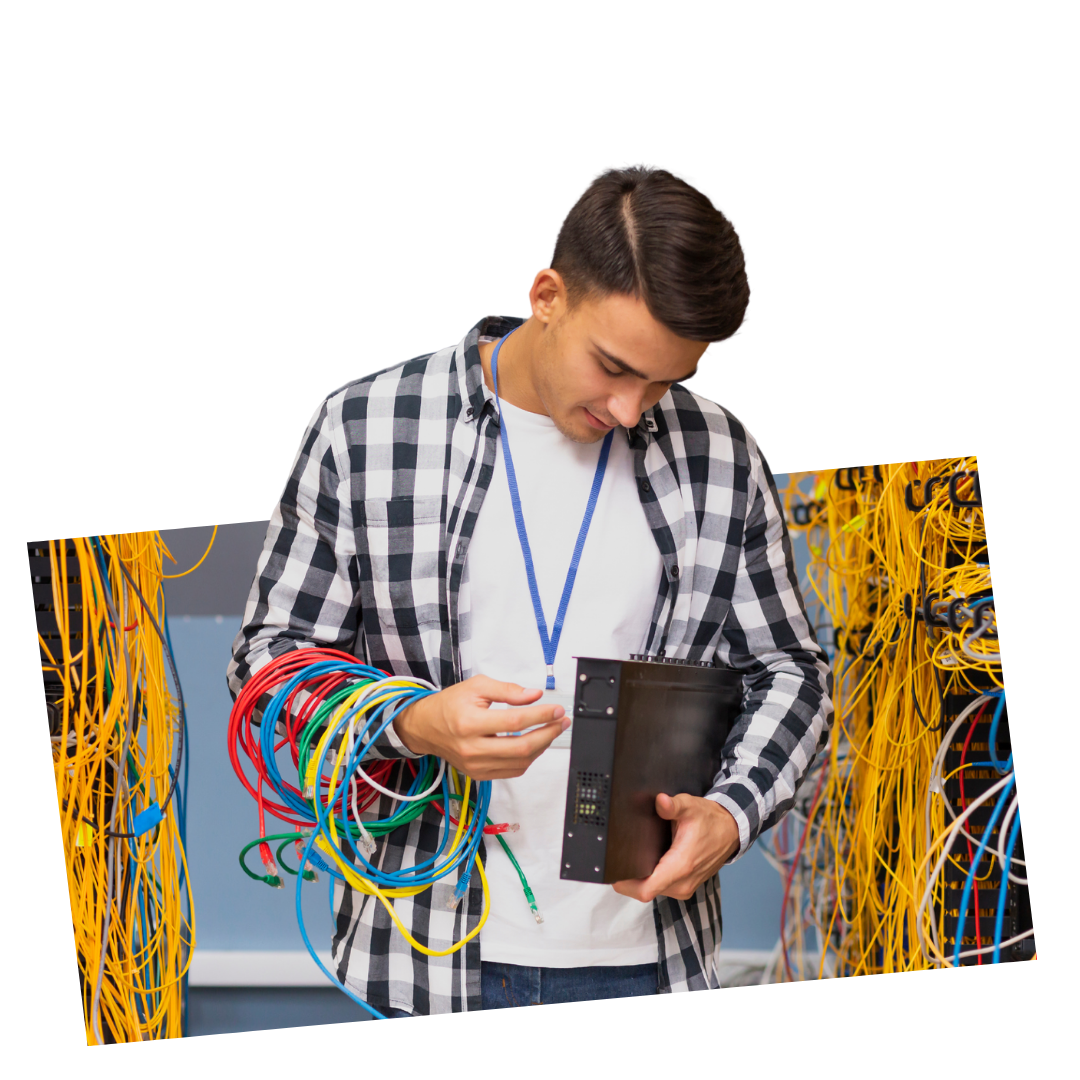 Network Administrator Careers
If you're looking for work as an IT professional, then this exciting Internship in IT is the right place to start. Ideally suited to students and graduates with qualifications in Network Systems or Telecommunications, this internship provides hands-on experience in network administration, routing and switching, virtualisation, network operations, and network security. You will monitor network performance, troubleshoot wireless communication issues and manage the job ticket system. Internships in Networking are a great way to enter the Information & Communications Technology industry.
Monitoring and tracking network faults, and providing solutions to the NOC Manager

Supporting lab infrastructure to optimise network performance

Providing support to the Network Operations Centre

Providing strategic and tactical network support to customers


Troubleshooting technical problems with wireless systems and office networks
Deep skills as a network administrator and the confidence to work in a NOC

Routing, switching and configuring network devices

How to build networks using specialised equipment

Strong understanding of VoIP technologies


How to create services that help customers manage networks

Teamwork, initiative, and analytical thinking
After you have completed this exciting 3-month IT Internship, you will be one step closer to securing your dream job as a Network Technician, Network Manager or Telecommunications Specialist. With expectations of a strong growth in this particular field of IT, this is an excellent opportunity for aspiring IT students and graduates! Our IT Internships are available for students and graduates across all major cities in Australia, including Melbourne, Sydney, Brisbane, Perth, Adelaide, Canberra, Darwin and Gold Coast. Click the button below to learn more.
Companies Who Have Hired Our IT Interns
Our Interns have gained employment with national and international companies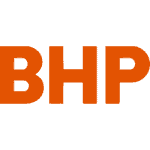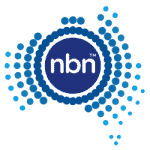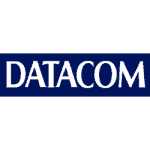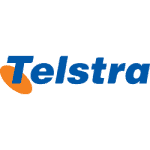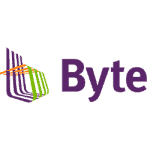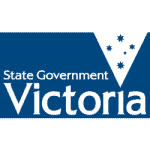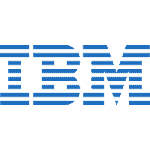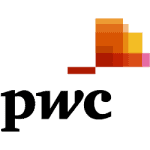 Internships in IT Success Stories
What Our Clients Say About CSA
Hari CJ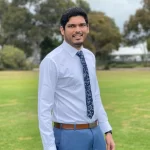 I came across Career Success Australia through my education and migration agent back in India. I heard some good reviews on how this internship company for IT students helps you to get jobs. So, I decided to book my face-to-face internship session to learn more… about their information technology program offering internships to IT graduates. I was pleased to learn more about the opportunities and enrolled. Along the way, I was coached by experts in how to interview well and present yourself to HR managers. After just a few weeks, I was offered an interview for a Networking and IT Internship with a major telecommunications provider in Australia. I couldn't believe that I was having an interview with such a big name company like VOCUS. I attended the interview and passed. So, I started my IT internship soon after and worked with network engineers for the 12-week internship. The experience was amazing and I was offered a full-time job in IT & Network through this internship program. This is a vital program to any IT graduate who needs help to land a job. Read more "Hari CJ"
IT Internships client
Poornima Vijaykumar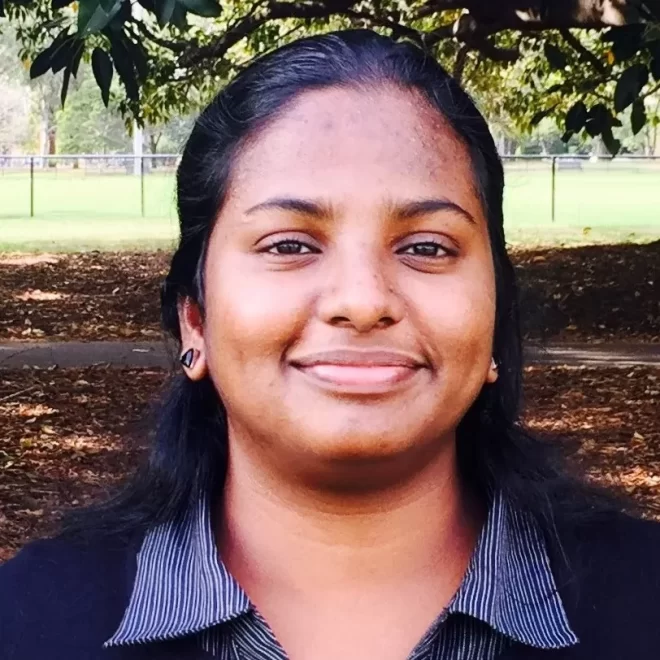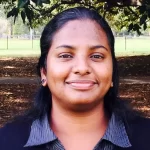 As an International IT graduate, I found it very tough to get a job in IT after my graduation. A friend recommended me to Career Success Australia for their IT Internships program as it had a good reputation for getting jobs. I had an initial… consultation with Naren who guided me on the process to securing a good IT internship in Australia. The process was quite easy to understand so I joined. I went through the career training and Resume writing sessions, then moved into interview training and finally got my first interview for the IT internship with a top company. I was offered an internship with the IT firm in a support analyst role. I was mentored from day one and learnt so much from doing my IT internship. The company has rebranded now, but I was so lucky to get offered a full-time job through this program. I have moved on from the company and now work at a major retail company as a Systems Engineer. The key to my career advancement surely starts from the moment I enrolled in my Informational Technology Internship. Read more "Poornima Vijaykumar"
IT Internships client
Ishoo Bhardwaj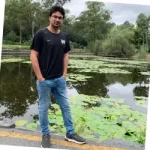 When I graduated from my IT degree, I was applying for jobs but didn't have any luck. I was wondering why I couldn't get any interviews, so I got some help from Career Success Australia who recommended doing an IT Internship program to gain some… industry experience. I started the program by doing some career training to develop my Resume and Interview skills and then I was introduced to a few IT companies who were taking interns to help with different IT projects. I joined a good IT consulting firm in my hometown and actively worked as an information technology intern for the 12 weeks. However, something amazing happened during my internship placement. I had been applying for IT jobs at the same time and I got an interview call. I went for the interview and was able to explain about my IT internships program which showed them I had good industry experience and technical skills. After that interview, I was offered a full-time job. I told the news to Naren who encouraged me to take the job and leave the internship, even though I had a few weeks to go. So, that was my experience. The Internships in IT program was a game changer for me and my career.  Read more "Ishoo Bhardwaj"
IT Internships client
Aniket Tamhankar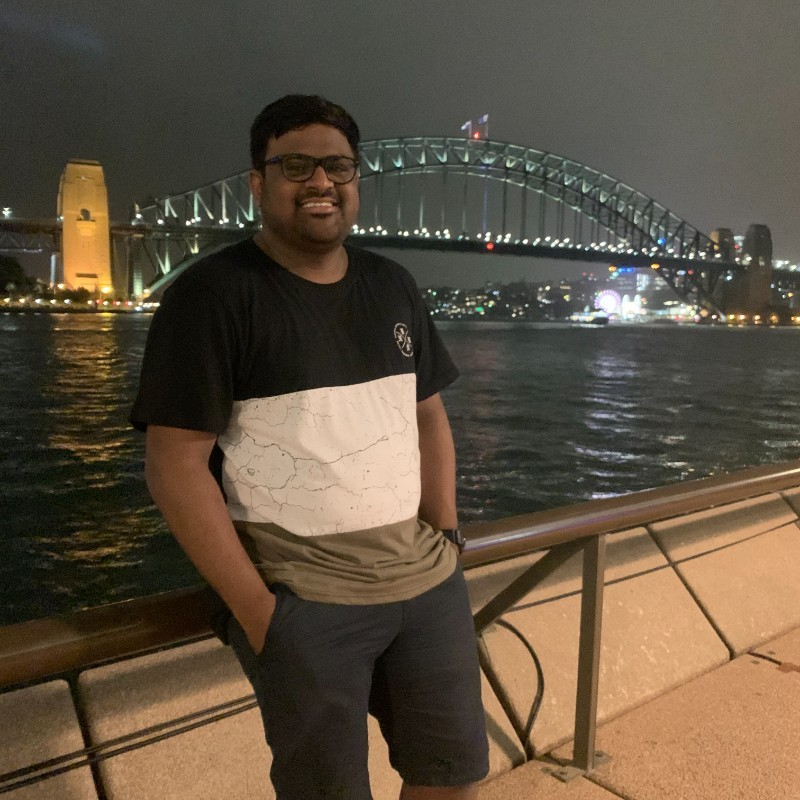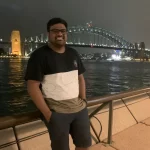 As a fresh graduate, I was worried about getting a job. Even though I did have some solid IT experience from back home, I heard that the market was hard to get jobs in Australia, especially when you don't have local IT industry experience, so… I decided to go for an IT internship. I did my research on all the IT Internships in Australia and found Career Success Australia. From day 1 I felt like these guys knew what they were doing. They understood my specific area of IT and passions, and matched me with a growing software company not far from me. I met the Director of the company, Jay, who was very inspiring. He offered me a full-time IT Internship program in his company and I joined straight away. I was mentored and guided across the business and really developed my skills as an Information Technology Internships student. I could see myself growing each week and when I completed week 12 of my IT internship, Jay offered me a full-time job! Thank you to Naren and the Career Success Australia team. I have since relocated to New South Wales for an even better opportunity to grow my IT career.  Read more "Aniket Tamhankar"
IT Internships client
"Secured the best Data Analyst job!"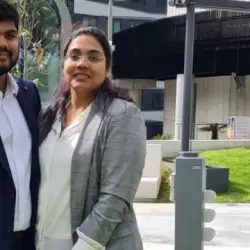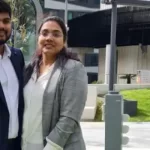 I had a passion for information technology so I pursued my masters in IT in Australia and graduated feeling confident about getting a job. However, I tried for many months to secure a job as a BA, Support Analyst and even Data Analyst, but I… kept receiving rejection notices. That's when a friend told me about the IT internships program in Australia and how the 12 weeks of experience can help overcome some experience issues that recruiters don't like. So, I met with Career Success Australia and talked to them about my plans for my IT career. They advised that the best solution was to invest in an IT Internship program which would increase my confidence and skills and really show future employers that I had Australian IT experience. I joined quickly and was well supported with my new IT Resume and Interview training to pass IT Interviews to get the internship. I joined a smaller IT consulting and software firm on a data science project which gave me a chance to put my uni skills into practice. Even though I couldn't land a job with my host company, it was OK as I had applied for many jobs leading up to the final weeks of my IT Internship. I had some great news by getting called for an interview with a tier 1 IT company! The internship in information technology was a great investment for me as it has played a big role in getting a full-time job in IT! Read more ""Secured the best Data Analyst job!""
Yogitha
Data Analyst, Graduate Melbourne
Derek Ding
I migrated to Australia from China where I had worked before as a Data Scientist. However, upon arriving I was not able to get any interviews. I had some trouble with my language skills and not really knowing the market. I started to do some… volunteer work but I could see it getting tough. I did some google searching and saw the IT internship program with Career Success Australia. I had some consultation sessions with their careers team and then decided to join it. I did not know that I could do an internship in IT in Australia as I already had some overseas experience. But Naren and the team said not to worry, they can find a good IT company for me to do my internship in information technology and data science. So, I waited and did their interview coaching as that was the major problem for me. I was guided so well by my internship coach and then he introduced me to a major consulting firm in the city in Melbourne. I know that Naren did a good job talking to the company about my challenges in communication and they gave me a chance. I have been working with the same company for over 1 year now! I am leading their data science projects. This job in IT would not have been possible without my IT internship program and the lovely support from Career Success Australia. Read more "Derek Ding"
IT Internships client
IT Internship Program work?
IT Internship Preparation
After your IT Internships preparation, we contact suitable IT companies and arrange your IT Internship interview.
After your interview, if you and the host company are happy to proceed, you start your IT Internship!
Above all, we continue to support you throughout your placement to ensure you are progressing.
If you don't secure a job after your IT Internship, we can certainly help you find employment through our Career Coaching Program.
Best Resume Template 2022
If you want your job application to be highly regarded by prospective employers, you will need an outstanding Resume. The Best Resume Template in Australia in 2022 will help you to demonstrate your skills and experience and ensure that you get called in for an
Read more

"Best Resume Template 2022"
Everything you need to know about your Information Technology Internship in Australia!
IT Internships Program – FAQs
The IT Internships Program will give you a competitive edge while applying for jobs.
An IT Internship gives you direct access to the best IT professionals in the market. Learn from experienced IT professionals and gain real-world IT experience!
Your IT Internships Program will also help you gain practical IT experience in your desired area of IT and will improve your soft skills. You will even meet leading IT professionals in the Australian technology sector.
Yes, absolutely!
If you can arrange 3-4 days from your schedule, you might be able to apply for a part-time IT Internship. You can also do a full-time IT Internship during the semester break or holidays. When you complete an IT Internship while you study, you can take your IT knowledge from your degree and apply it to real-world tech projects.
An IT Internship during or after your study is a smart choice if you want to quickly secure employment in the Australian IT industry.
The sooner the better, but ideally in your final semester or as soon as you graduate from your IT course.
It is better to do an IT Internships Program while studying so that you can complete your degree with IT industry experience under your belt.
Having experience from an IT Internship under your belt means that your chances of securing employment after graduation are higher. By doing an IT Internship in Australia, you will develop deep technical skills through real-world IT projects which is exactly what IT employers look for when hiring and employing IT students and graduates.
Yes! Most IT Internships are considered learning experiences by universities. Once your IT Internship has been approved, you can gain credit from your university.
Your IT Internships Program is designed to give you practical IT experience before you graduate. Ideally, your IT Internship will be based on a real-world project with an IT company so that you can learn while doing.
Speak to your University about course credit if you complete an IT Internship during your course.
Career Success Australia provides Information Technology Internships in all areas of IT, from Data Science to Software Development to Software Testing. We also offer UI/UX Internships and Business Analyst Internships.
We coordinate Information Technology Internships with companies seeking IT students and graduates for web development and software development projects, data analytics and data visualisation projects.
Our IT Internships Programs also cover software testing activities, big data, and cloud computing projects as well as IT Support and Networking related projects.
We have IT Internship host company partners offering 12-week internships for students and graduates who are keen to enhance their IT skills in this industry.
IT Internships Programs are the best way to gain practical IT training and experience while you study or when you complete your IT degree in Australia
You can choose to complete your IT Internships Program in Melbourne, Sydney, Canberra, Hobart, Perth, Gold Coast, Adelaide, Brisbane, and Darwin.
The Information Technology industry in Australia is booming and IT companies are looking for IT Interns to recruit for employment. We have a range of tech companies seeking IT Interns. From small to medium enterprises to large multinational companies with major IT infrastructure projects.
We provide Information Technology Internships for students and graduates to start their career across all cities. Our IT Internship host company network is vast, and you can choose to complete your IT Internship in Melbourne, Sydney, Canberra, Hobart, Perth, Gold Coast, Adelaide, Brisbane, or in Darwin.
Every company relies on IT. Therefore, there are always opportunities for Interns to join the IT Internships program. You can gain hands-on skills in programming, data science, software testing, networking, and IT support as well as UI/UX design or as a Business Analyst.
Don't Know Where to Start?