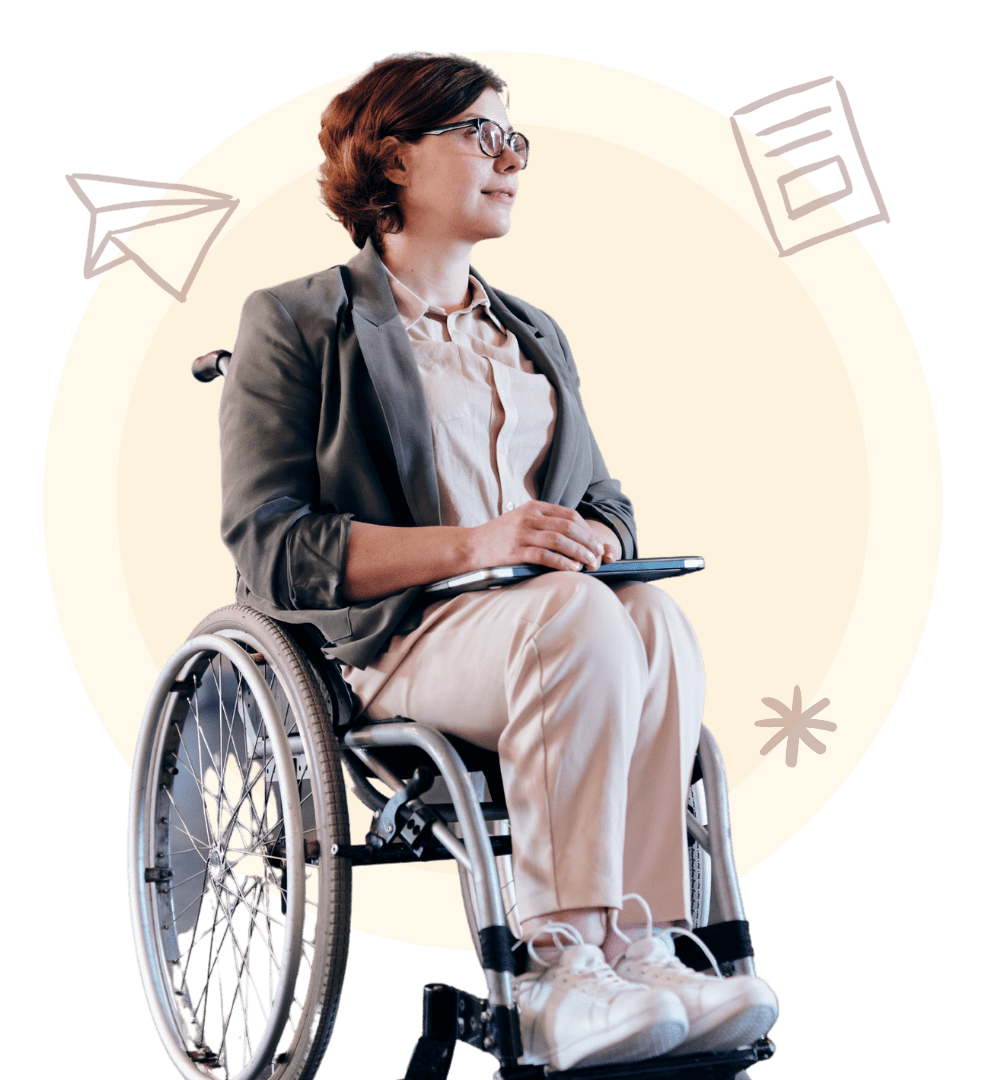 Don't let your disability hold your career back
Our Disability Employment Services will help you achieve your career potential.

Sydney | Melbourne | Perth | Brisbane | Adelaide | Darwin | Gold Coast | Canberra | Hobart
Why choose our

Disability Employment

Services?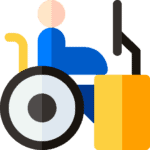 Disability Employment Specialists
We know what it's like to have a disability that impacts your career. Our disability employment services include one-on-one careers counselling to provide the mentoring and guidance you need to achieve your career potential.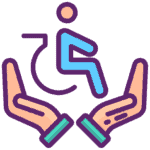 One-to-one disability employment services
When you work with us, you receive one-to-one personalised careers support. Your background and career goals are unique, therefore we work with you individually to plan and implement the best disability employment services that leads you to a fulfilling career.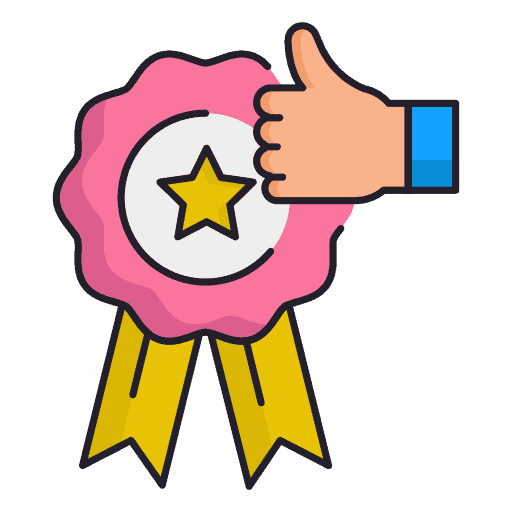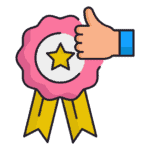 Careers & Employment Government recommended
Our careers and employment services are government recommended. We have helped more than 3,000 jobseekers find employment in Australia and are dedicated to helping you too.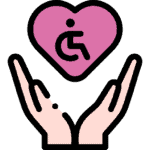 Disability Employment Services Care and support
We provide care, careers support, mentoring, and career guidance to help you with your career. Our individual employment programs are customised to suit your learning style and career objectives.
Our Disability Employment Services
We work with you one to one to provide disability employment services to suit your goals. Our team of Careers Advisors provide careers guidance, counselling and support right across Australia.
As one of Australia's best disability employment services providers, we help people from all walks of life to succeed in their careers and life.
Depending on your background, our services can be covered by the NDIS. Our careers and employment disability employment services include: 
Career planning and preparation

Career goal setting

Internships in Australia & Work experience programs

Soft skills training

Study skills guidance and selection

Confidence and interpersonal skills development
Disability Employment Work Experience Services
To enhance your careers and employability skills, we provide you with the opportunity to gain hands-on experience with companies in your industry. Our disability employment services work experience program, helps you get a feel for the role and industry that you want to work in.
Our disability industry placements and work experience opportunities are tailored to suit your needs. Whether it's one day a week or one hour a week, our company partners give you the mentoring, insights, and support you need to build your employability skills in your industry.
Our Careers

& Employment Disability Services
One-to-one career planning sessions

Identifying your career goals

Choosing your industry and role
Mapping out your strengths and career interests

Identifying areas to improve for career growth 

Discovering and matching your strengths to career options
Skills & Knowledge Building
One-to-one sessions to identify skills and knowledge gaps

Collaborating to find the best courses and training to help you

Liaising with education providers to help you enrol and start learning
Resume & Cover Letter Writing
Guidance and support to prepare your Resume & Cover Letter

Mentoring and teaching on Resume & Cover Letter development 

Creating your Resume profile statement and 1 page Cover Letter
Helping you prepare for future job interviews

One-to-one mock interview training

Guidance to prepare the perfect opening pitch

Tools and tips to provide STAR method interview answers
Opportunity to gain real-world experience in your field of choice

Industry placements and internships to give you practical experience

Meet with employers directly to learn about support for employees with disabilities and how they are supported
Disability Employment & Careers Services work?
First, we meet to learn more about you, your situation, goals and ambitions for your career and employment.
Next, we work with you one-to-one to create a career plan that may include skills training, career coaching, mentoring and career goal setting.
You get to work one-to-one with a Career Counsellor & Coach who will guide you through each of the steps to build your skills, knowledge and confidence to achieve your career goals.
Your Career Counsellor & Coach will help you each step of the way, to ensure you reach your career goals no matter how big or small. We're with you til you have achieved your full career potential.
Meet your Careers Advisor

Donna Hannaford
As someone who has lived with a disability for more than 20 years, I know the challenges that you face in entering the workforce. My colleagues and I at Career Success Australia are here to support you every step of the way to reach your career potential. Our dedicated employment services for those with disabilities are the best in Australia and we're here to help you.
Donna Hannaford
Disability Employment Services Advisor
Discuss your Disability Employment goals and needs with our specialist team today.