Career Coaching in Australia
Finding professional employment in Australia is difficult. It doesn't matter if you're a fresh graduate or experienced professional (with or without Australian/local experience).  
Career Coaching in Australia is not to dissimilar to any other service that people need.
Whether your car has broken down and you need a mechanic or you're unwell and need to see a doctor or lawyer for legal services – Career Coaching in Australia is an effective way to get help when you've been struggling to get a job. 
Career Coaching is a specialist service. One that's designed to help you with one of the most important choices in life: employment.
Who needs a Career Coach?
If you're a graduate or skilled professional, who's struggling to find a job in Australia, it may be time to see a Career Coach. If you're from overseas (international graduate or skilled migrant) it's even more critical. 
Before we ask 'Who needs a career coach?' we must differentiate between a Career Coach and the other professionals out there.
Career Success Australia Career Coaching team in Australia operate very differently to careers counsellors, resume writers and careers consultants. 
We have a single goal in mind – to help you get job interviews and job offers.
We're not going to waste time mapping our career goals and career road maps.
At this stage, you should know exactly what you want. Our job is to help you get it – whether it's a graduate position or a senior management position.
The bottom line is this: If you have been trying to get a job for months, without success, you're doing something wrong. Your strategy isn't working and you need expert advice from a Career Coach in Australia.
The longer you leave it, the employment gap in your resume widens. What's more, you're losing income!
If you're not getting interviews you need a Career Coach in Australia to diagnose the issues and fix the mistakes you're making.
A Career Coach in Australia can help you get a job
Many people can't get professional employment in Australia because they:
Have a poor-quality cover letter and resume

Can't pass phone screening tests and face to face interviews 

Have no networking and LinkedIn strategy

Do not have local work experience (skilled overseas professionals)

Don't have any professional experience (fresh graduates)
Career Coaching diagnosis:
Career Success Australia Career Coaching team start by diagnosing WHY you're not getting any interviews.
The common issues include a poor resume and cover letter, lack of keywords in job applications and no customisation, no follow up strategy with recruiters/hiring managers or no local experience (overseas graduates and professionals in Australia).
Here's a quick outline of what our Career Coaching team in Australia do to help:
1st Step: Diagnosis – We provide a 30-minute consultation and resume review to diagnose WHY you aren't getting job interviews and a job offer.
2nd Step: Analysis – During the consultation, we analyse the strategies you've been using to determine what you are missing and what you're doing wrong.
3rd Step: Formulating an action plan – Once we have identified the key issues holding you back from getting job interviews and job offers, we develop a career coaching action plan to overcome each and every roadblock holding you back.
4th Step: Career coaching implementation – Whether it's a brand- new resume and cover letter, interview training, an internship or intensive one-to-one support over 10 weeks to help you with your job applications and networking (Professional Career Coaching), we provide the support to achieve the end result – a job offer for you.
What a Career Success Australia Career Coach will do for you
At Career Success Australia, our approach to helping our clients get professional employment is clinical and scientific.
We leverage our expertise in marketing and recruitment to identify exactly what recruiters and hiring managers are looking for – and then mould and shape you and your application and strategy in ways that catch their attention.
We take a flexible approach to Career Coaching and customise an option to suit your needs and budget
Our specialist team of Career Coaches will:
Identify the issues holding you back from job interviews and job offers

Develop a high-impact resume and cover letter to generate more interviews

Customise your LinkedIn profile to attract recruiters

Improve your job applications before submission

Enhance your interview skills so you get offered the job

Teach you networking tactics to find jobs in the hidden job market

Link you up with companies who are hiring
How long does it take to get a job with Career Coaching?
On average it takes our clients around 16 weeks of our Career Coaching team to get an offer. Sometimes it's sooner, sometimes it's longer. It depends on your background.
For example, the quickest time one of our clients took to get a job interview and offer through our Premium Career Coaching Program was when we customised the resume and cover letter of an Oracle Developer, Guru from India several weeks before he arrived in Australia. 
When he landed, he was ready to apply for jobs. Through his optimised LinkedIn profile, he was found by a recruiter. He then applied and got an interview after three weeks of Career Coaching. He had an interview in week four and received his offer in week five. 
Once we have reviewed your profile and diagnosed the issues, we provide you with an estimate on how hard it will be and how long it will take to generate job interviews and job offers through the Career Coaching Program in Australia.
What Career Coaching services are provided? 
Before deciding on Career Coaching services, it's vital to have a clear understanding of the issues that are holding you back from getting job interviews and an offer in Australia. 
Once this has been determined, we can develop a plan of attack to tackle every obstacle preventing you from achieving your goal – professional employment in your field.
Career Coaching focus: The focus of the Career Success Australia Standard or Premium Career Coaching programs is in working one-to-one with you over a 6-week or 10-week period to generate job interviews and job offers.
Career Coaching in Australia – what's included? 
No groups – all one to one: One-to-one support Monday to Friday over a six or ten-week period with the Career Success Australia Career Coaching team
Training: 9 interactive training videos teaching you how to develop a powerful resume and cover letter for the Australian job market (use these strategies for life)
Brand new resume & cover letter: Keyword optimised master resume and cover letter
Job applications: Help to customise up to 50 job applications
Pass your interview: Interview training sessions (phone and face to face)
Get a job with LinkedIn: LinkedIn profile optimisation to attract recruiters
Hidden job market: Networking tactics to generate interviews with recruiters and companies in your industry
Internships: 12-week internship placement to gain Australian experience (if needed)
Why Career Coaching in Australia is the right choice
Career Coaching will help diagnose any issues holding you back. We develop a plan to help you overcome those issues so you reach your career goals.
We delve deeper into what's required to get you employment as quickly as possible
On average, someone who is unemployed will lose a minimum of $4,000 a month in salary. Each month that goes by means you are losing significant income. Investing in Career Coaching is a smart choice if you want to increase your prospects of generating job interviews and a job offer.
Your Career Coach
As Head Career Coach and Director at Career Success Australia, my goal is to help my clients generate job interviews and job offers.
My background is in marketing – having worked in senior marketing roles in private and public organisations such as Pacific Brands, Monash University and Melbourne Business School for 15 years.
Getting a job in Australia is all about marketing. It's a marketing campaign about yourself. You're the product and the hiring manager is the buyer.
I have reviewed and shortlisted hundreds of applications and know exactly what recruiters and hiring managers are looking for.
If you'd like to discuss your current job searching strategy, feel free to send me a copy of your resume for an assessment and free consultation.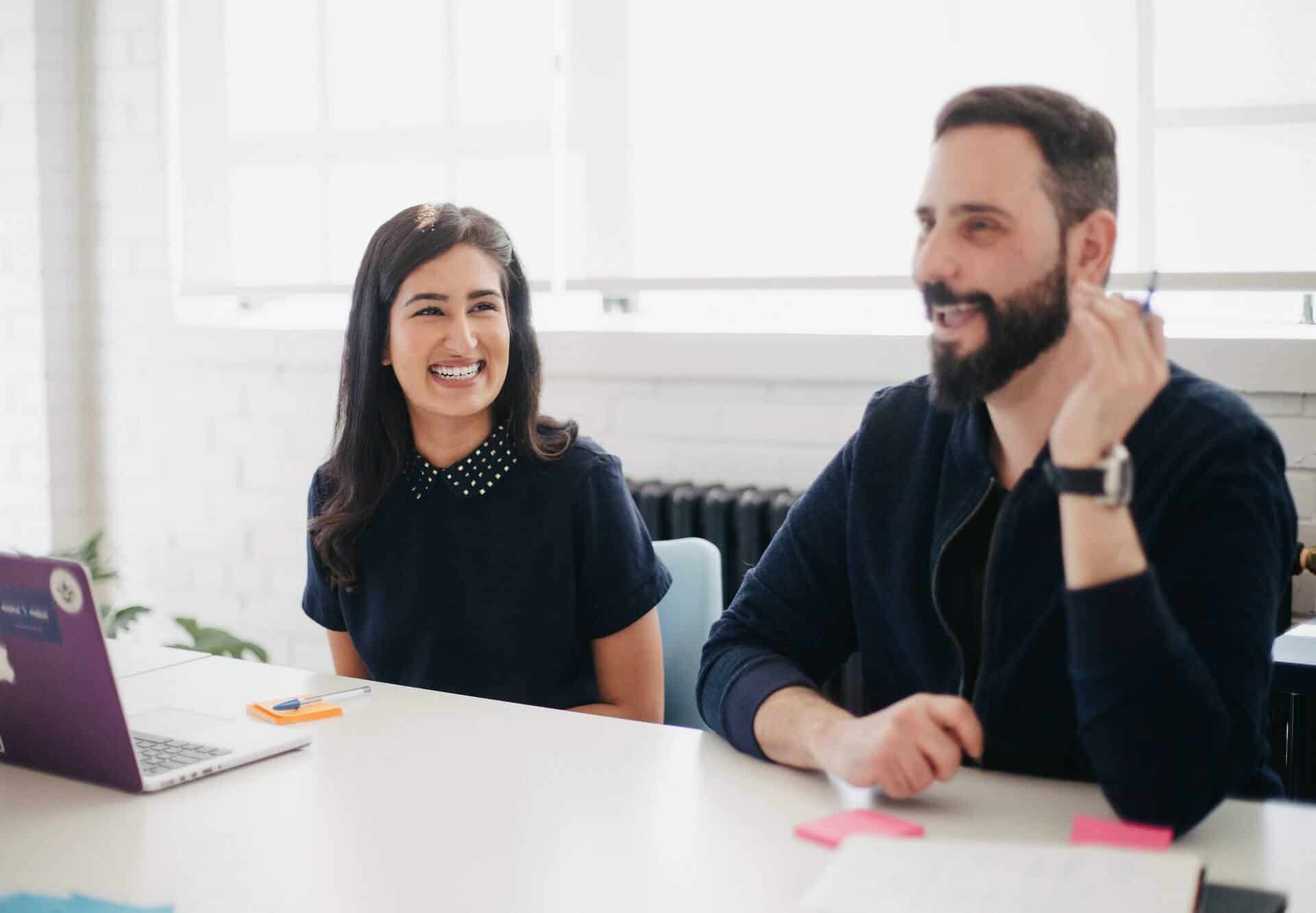 Our Career Counsellors have helped more than

3000+

Job seekers to get their Dream Job in Australia.
Get your Free Careers Assessment & Consultation Now.