How to Write a Cover Letter that Stands Out {Beginner's Guide}
A Secret Ingredient for that Perfect Cover Letter
A Cover Letter is a secret ingredient to making that first good impression on a potential employer. Many candidates focus too much on creating an impactful Resume that they treat a Cover Letter as an afterthought, creating an imbalance in their job application. 
A Cover Letter is an important element of a job application that the candidate submits along with the Resume. It introduces the candidate to the company and pitches why you're that perfect candidate they're looking for or, in other words, why they should hire you over other applicants. Unless the job advertisement explicitly mentions that a Cover Letter is not required, a candidate should always include a Cover Letter, along with a Resume, in their job application. 
As per one of the surveys online, job applications with a job-specific Cover Letter included with the application had a 31 per cent higher call-back rate. So, it is clear that a job application must always include a Cover Letter and be tailored to the job/profile/position being applied. Why? Because job applications with tailored Cover Letters resulted in over 50 per cent more interviews than job applications that didn't include Cover Letters. 
Now that we've established how important Cover Letters are, let us delve deeper into understanding the specifics of a Cover Letter. 
What is The Purpose Of A Cover Letter?
A Cover Letter fulfils many purposes, including:
Introduces the applicant

Mentions the profile and position you're applying for or looking for

Provides the applicant with an opportunity to pitch why he/she is fit for the specific role and what the applicant brings to the table in terms of skills, experience, and qualification

Develop interest in the reader (employer or hiring manager) for the applicant

Integrates call-to-action to enhance the chance of landing an interview/call-back/meeting
What Should Be The Ideal Length Of A Cover Letter?
Cover Letters should be kept short yet informative and impactful. You are not writing your biography, so follow the unwritten rule of writing an ideal Cover Letter and keep it around 200 words to 400 words. 
The idea sweet spot lies somewhere between 200 to 300 words. It not only increases the readability but improves the chances of an employer reading it. Anything more than one page is a big NO-NO!
Cover Letter Must Be Tailored For The Job
As tempting as it might seem to copy-paste a generic Cover Letter to all the jobs you apply for, you should refrain from doing it. Ensure every Cover Letter is tailored to the job profile and the company you're applying to. It should address the employer's concerns, answer their specific queries about what you bring to the table, and help them to better understand why you're a good fit for the job. 
In the Cover Letter, you must be specific about your skills and qualities and how you can leverage your experience to get the results the employer is looking for. 
Here are a few simple ways you can make your Cover Letter more objective-oriented and specific:
Research Who The Cover Letter Is Addressed To
Most Cover Letters start with the typical "To Whom It May Concern." Don't be that generic candidate. Take out time and do your research to find out who would be handling your job application. It needs some time and effort, but a little effort would go a long way in realising your dream of landing your dream job. 
Most job advertisements ideally name the concerned person to whom the job applications must be sent. If the advertisement doesn't mention that, it would be wise to call the employer and inquire about it. There are numerous ways you can find out, including by contacting the employer via phone, email, or even on social media. 
Once you find the name of the hiring manager or the HR manager who would be handling the job application, it is recommended you either refer to the person as 'Mr' or 'Ms' followed by the surname. Ideally, it is suggested you refrain from using the first name as a mark of respect. 
Why is this necessary? Well, when you're referred to by your name rather than 'To whom it may concern", it adds a humane and personal feel to it that triggers interest automatically. And, the fact that you took out time to tailor the Cover Letter while putting in the effort to find out the hiring manager's name also makes a huge difference. It helps you stand out from the crowd and showcases your commitment and eagerness towards getting the job. 
Do An In-Depth Research About The Job Offer
When you're looking for the hiring manager's name or the concerned person to whom to address your job application, try to talk to the person to know more about the job. Ask questions to clarify the vacant profile to help tailor your Cover Letter and even Resume before submitting your job application. 
Some of the questions you can ask include –
If you land the job, who would you be reporting to?

What are the main KPIs and goals of the role

What are the qualities/skills you're looking for in an ideal candidate?

If the required profile description is not mentioned in the job advertisement, inquire about the position description and your role/responsibilities once hired. 
Note down the answers you get and use the information to tailor your Cover Letter and Resume. 
Do Research About The Company Your Apply For
To personalise your Cover Letter specifically for the job, it is crucial to know more about the company you're applying to. Here are a few helpful tips you can follow.
Look for information available online about the company.

Visit the company's website, and go through the 'About Us page. (It also helps during the interview)

If the company's name isn't given, call the HR firm or recruitment agency to know who the employer is. 

What Must You Include In Your Cover Letter in 2022
Every candidate has their unique approach to writing a Cover Letter, but the end goal is the same – to inform, impress and stand out. Here's a list of things that your Cover Letter must include –
Name & Up To Date Contact Details
The Cover Letter must include your name, email address and phone number on the very top of the page. It doesn't necessarily need to have your postal address.
The email address should look professional and must not look extraordinarily flamboyant or out-of-place. For example, it should not look like Koolguy4uxoxo9369@xmail.com. Such emails don't look or sound professional and make a poor first impression, which is certainly something you don't want when trying to land a job.
The thumb rule is to keep personal and professional email separate. If you don't have a professional email yet, make a new one for free using just your first and last name.
Name & And Contact Details Of The Addressee
Your name, telephone number and email address go on the very top of the page, as mentioned earlier. Right below it should be –
Name of the person you're addressing the Cover Letter to.

Name of the company you're applying to or the position of the addressee in the company. 

Contact details of the hiring manager/company (If available)
If you don't have any of these details, you can always get in touch with the company and get the concerned details. 
In the absence of these details, you're left with the option of addressing it as 'To whom it may concern.' But it must be used only as a last resort.
Name The Profile/Position/Job You're Applying For
At the very beginning of your Cover Letter, it is important to mention which job you're applying for.
You can add a line specifically for this purpose. (For example, 'Regarding: Application For Digital Marketing Specialist Position').
You can also choose to mention it on the very first line of your Cover Letter's pitch. (For example, 'I am writing to apply for the recently advertised Digital Marketing Specialist position'.
List Your Skills Relevant To The Job
It is crucial to include a brief summary of your skills, experiences, credentials, and qualification that aligns with the job description. If you want, you can also present it in a bullet list format. 
A job description always mentions the essential skills and experience required in a potential candidate. It might also include a list of "desirable" skills, experiences, and qualification. Your aim is to address specifically all of these 'essential requirements' and to as many 'desirable requirements' mentioned as possible. 
Remember, just saying you've got the skills and experience to do the required job won't cut it. You need to show how you got the skills, how you've used your skills on the (previous/current) job(s) to get desired results, and any other past experiences that showcase you've got what the employer is looking for. You don't necessarily have to be a show-off. However, mentioning specific details that help them picture your abilities and skills and know what you're talking about can prove fruitful for the organisation.
A Brief Summary Describing Why You're A Great Fit For The Job
Once you've listed your skills, qualification, and experience, it is time for you to elaborate on why it means you're the right fit for the concerned position. (For example, 'My ability to manage various mainstream SEO tools, perform deep competition/on-page analysis, experience in HTML, and working in an agency setting for over five years makes me an ideal fit for the job.
Use Industry Terminology – Speak In Their Language
Using standard industry terminology or in the language of the concerned field helps the employer get an idea about your skills/experience and the industry knowledge.
Find out what the employer is seeking in a potential candidate and answer these questions in the language they understand. The idea is to showcase your in-depth knowledge about the industry and bring to the table exactly what the employer is looking for.
Don't go overboard with it, and make sure you don't make mistakes here as it might end up doing just the opposite of what you desired to achieve.
Ask Them To Get In Touch With You
The Cover Letter must end with asking the hiring manager/employer to read the Resume and contact you to schedule an interview.
What You Mustn't Include In Your Cover Letter
Now that we have discussed what should be in an ideal Cover Letter let us discuss what mustn't be in a Cover Letter.
Typos & Mistakes
Spell-check your Cover Letter thoroughly for any errors, typos and grammatical mistakes. Read and re-read again and again to be completely sure. You can also take the help of your teacher, career/job counsellor, friends, and family members and get them to read the Cover Letter and Resume, pointing out any flaws or obvious mistakes. Typos, grammatical mistakes, and errors look unprofessional and can be off-putting to employers. 
Don't Copy-Paste Entire Resume In Your Cover Letter
Your Cover Letter is meant to be an informative introduction and a prequel to your Resume. Don't just rewrite your resume in a Cover Letter. Cover Letter and Resume are two different components of a job application and have different purposes. The Cover Letter is used to introduce you, generate interest in you as a potential candidate, give an insight into your abilities, skills, and experience. Let the Resume tell the whole story. 
Don't Use 'I' Too Much
More often than not, the candidates end up making the Cover Letter about themselves rather than answering the real question – How can you be useful for the employer? Don't overuse commonly used phrases in a Cover Letter like 'I have, 'I believe', 'I can,' 'I am, etc. Once you've written your Cover Letter, edit and proofread it to rewrite any specific sentences and phrases that use 'I' too much. 
Never Mention Your Other Job Applications
The chances are that you're applying for multiple jobs simultaneously, but the employers don't need to know that. It is essential never to mention other job applications or companies you're trying to land a job in. Your Cover Letter should be aimed towards the employer and portray your commitment, faith, and eagerness to get the job. 
Employers are well aware that job applicants have applied for other jobs, but you must never mention it. 
The approach to writing a Cover Letter differs depending upon the job requirements and your credentials as a candidate. The approach will be different if you're a fresher with no work experience, if the job doesn't require a resume, if the company hasn't advertised their job requirements, and if you're a highly experienced candidate with tons of experience backing you. 
The significance of a Resume often overshadows the value of Cover Letters. But, surveys and interviews with employers and hiring managers over the years have clearly proved that Cover Letters do make a difference. It increases the chances of landing an interview and getting a call-back, and most of all, leaves a positive impression on the employer.
Make A Great First Impression With An Impressive Cover Letter
When you want to stand out in a sea of applicants, it's worth investing time and effort into crafting an impressive Cover Letter. We've outlined the key things your Cover Letter should include above, but don't forget that sometimes less is more. If you're having trouble getting started or need help with polishing up what you already have written, we can provide assistance from our team of professional writers who are ready and waiting for new clients! Contact us today to get started on your Resume writing project – no matter how big or small – so that you'll be prepared when opportunity knocks at your door!
As a job seeker, you must leave no holds barred to make a great first impression, and it starts with writing a Cover Letter that makes the hiring manager pick up that phone and give you a call.
Good luck!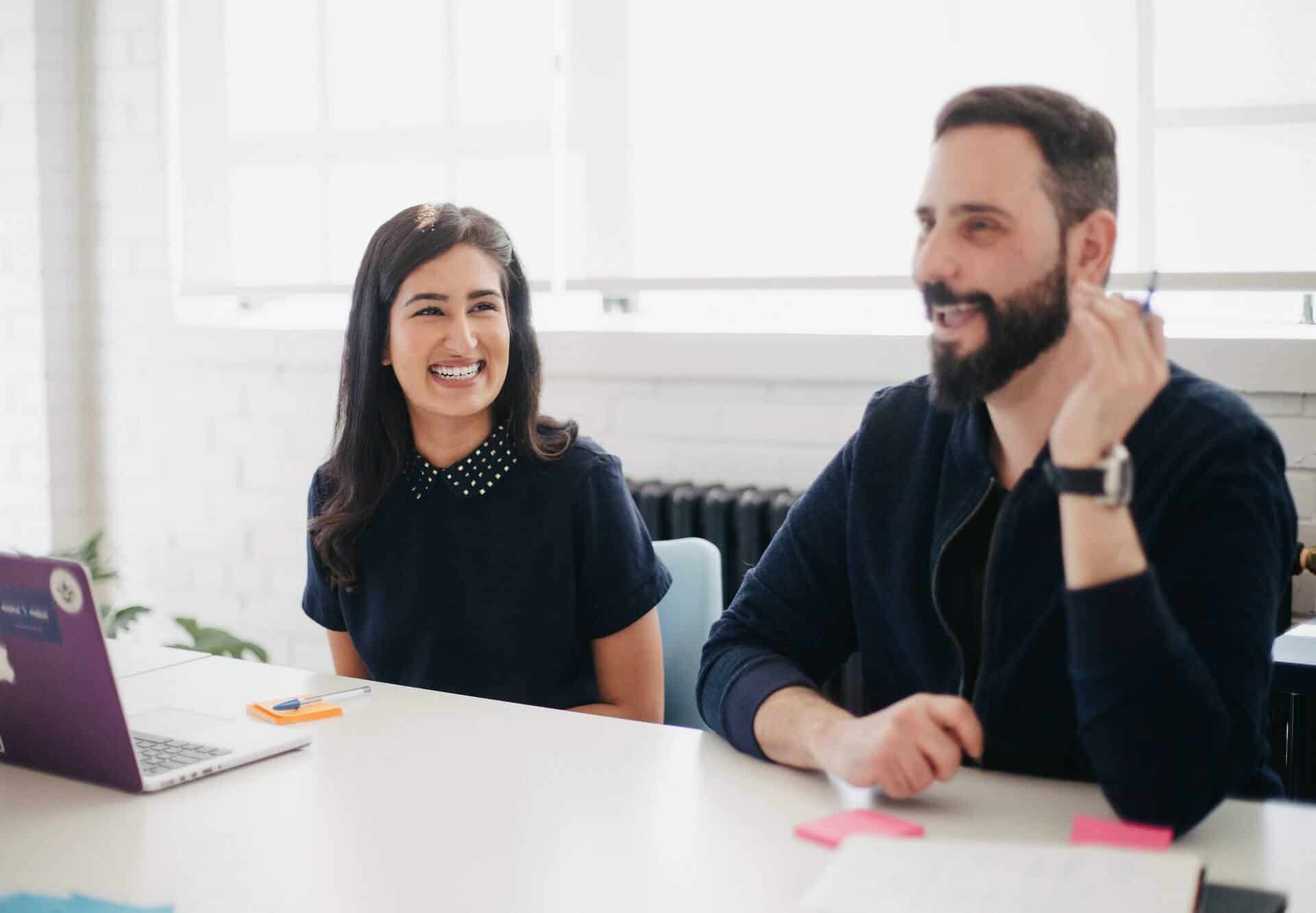 Our Career Counsellors have helped more than

3000+

Job seekers to get their Dream Job in Australia.
Get your Free Careers Assessment & Consultation Now.